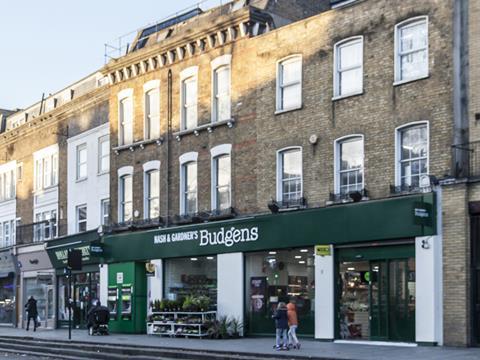 Ubamarket, the scan-as-you-go app that can enable checkout-free grocery shopping, is arriving in London for the first time.

The app is days away from launching in a Budgens owned by Paul Gardner in Islington, north London.

The Ubamarket app can help customers navigate stores by giving them the most efficient route through the aisles to items on their shopping list.

It lets them scan products as they shop and then generates a QR code they can scan at a self-checkout. It can also enable checkout-free shopping by letting customers pay in the app but retailers to adopt the technology have so far not enabled that functionality due to security concerns.
Ubamarket CEO Will Broome said the experience at the Budgens store on Upper Street would be nearly as seamless as checkout-free shopping. Customers would only have to present the QR code at self-checkout to get their bill, which they could also pay using their phone.

"You'll interact briefly with a self-checkout," he said.

Broome said the app was about two weeks from being rolled out at the 5,000 sq ft Islington Budgens, which offers food-to-go, free-from and locally sourced ranges.

"Realistically I think it will go live in a couple of weeks," he said. "It's the first in London and it's days away."

The Ubamarket app was rolled out across Warner's Budgens estate last autumn after a nine-month pilot at the flagship Moreton-in-Marsh store.

Last week The Grocer revealed it had been adopted by a Londis store in Southampton owned by Steve Bassett.

Broome said he had also had talks with major supermarkets about the app. "I've had interest from every single one of them," he said.