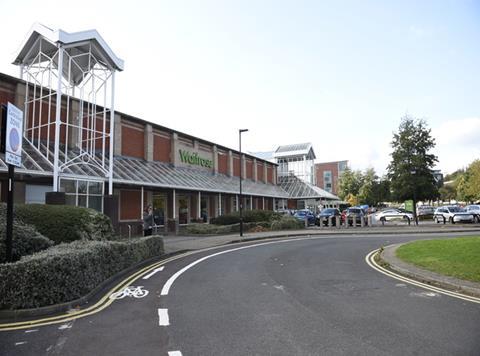 With 100% availability and "helpful staff" the "well maintained" Waitrose store in Sheffield secured its first service win of the Grocer 33 year this week. Our mystery shopper also noticed a "good selection of Halloween items", and "a big range of homeware". "Not all staff wore name badges."

Tesco in Chorley had a "full and appealing flower display" and was "bright and airy", though "leaves had blown into the foyer making it look untidy". The "fruit & veg section was a little depleted but staff were working hard to refill it". Availability was good.

"It was very neat and tidy considering it was a busy Saturday afternoon" at Morrisons Caernarfon. The "recently refurbished" store was "fresh and welcoming". Staff were "friendly, but busy" and "Chris on the till was very pleasant". Six items were unavailable.

Iceland in Exeter was "busy but well maintained". There "wasn't much choice of fresh fruit & veg" and "big gaps in chilled". One staff member "wouldn't smile but was efficient and polite". No staff member offered to check the stockroom. Availability was poor, apparently due to "Christmas stock being put out".

"The fruit & veg area was very low on stock" at Sainsbury's in Street. Among the "scruffy, stale-looking carrots" was "a bucket collecting drips from the ceiling, when it wasn't even raining". "Stock levels throughout the store were poor and shelves were untidy". The café "had out of date décor and there were no visible staff".

At Asda Washington's shared car park, "signposting wasn't clear". The store exterior looked "tired" and offers "were just stacked up" in the entrance. "A large number of products were out of stock". Others were in the wrong places. Staff were "polite but none went out of their way to help".