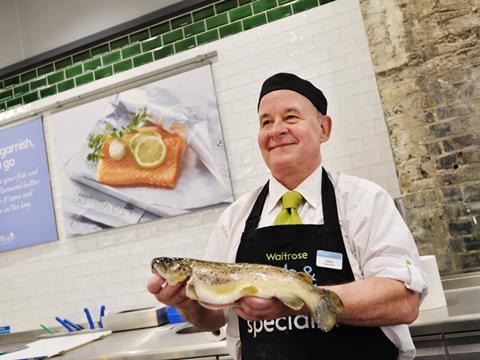 Waitrose in Southend-on-sea wins this week with an "enjoyable shop". There were four unavailable items but our shopper was directed to close alternatives by staff. The store was "bright and clean" with no blockages in the aisles even when restocking was taking place. The branch also scored top marks on shop floor service - our shopper found it "well ordered in an attractive way".

Morrisons in Bridlington was a close second. The store was "quiet" and staff were "polite and helpful", particularly the "extremely helpful, efficient, and friendly" checkout assistant. There were empty crates in the bakery aisle and the store appeared "low on some products" but restocking was taking place.

The staff were the "high point of the shop" at Tesco in St Ives, with our shopper noting "every encounter was positive" with "knowledgeable" employees who were "polite, friendly and smiling". They scored full marks for service but seven items were unavailable.

Sainsbury's in Stoke-on-Trent was "showing signs of wear" but our shopper gave shop floor service full marks, describing staff as "outstanding". The only low point was the checkout assistant, who did not greet or speak to the shopper: "Her first words to me were to tell me the total cost."

Asda in Fulwood, Preston suffered with eight unavailable items and credit card technical problems. Our shopper found staff to be so "flustered and hurried" she was uncomfortable asking them for help and there "seemed to be a lot of confusion" due to the Visa problem.