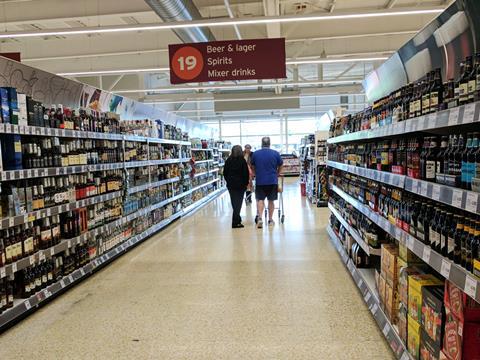 Sainsbury's won this week with 80 points. Its Drumchapel, Glasgow store had a "welcoming" entrance and was "busy" during this Sunday morning shop. All the staff members that were approached performed extra checks on stock and scored highly on checkouts as they "moved quickly".

Tesco at the Swansea Marina was "clean and organised" with "plentiful" offers on display at the entrance. Staff were "friendly" but no one went to check for extra stock. Checkout scored well as, although our shopper had to return home for her purse, "it seemed clear that they have a process" for this and did not cause any embarrassment to our shopper.

Waitrose in Otley had suffered from a power cut in the preceding days, meaning that the freezers were "out of action" and "largely empty". The store had seven items not in stock. Employees were "very friendly and helpful" and "easily identifiable".

Asda in Telford looked "quite dated" with the drinks area "messy" and like a "cash and carry". Staff were "very smart and helpful" but were difficult to find. The store layout was "good and intuitive" with "seasonal promotions" at the entrance, but it had four unavailable items.

Morrisons in Southend-on-Sea was a "confusing" shop with the pork mince located "at the other end of the store" to the other meat products. Some unmanned restocking trolleys were present and causing an obstruction. Shop floor service lost points as none went the extra mile to help our shopper. It had nine unavailable items.