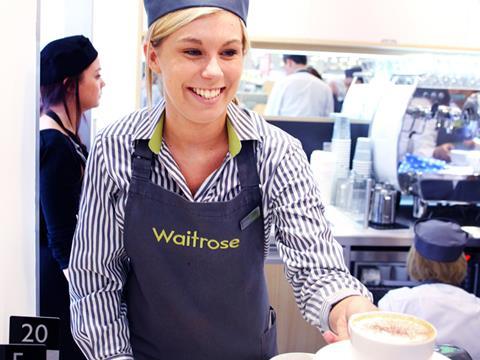 Waitrose clocked up another win this week, pulling it up to joint second with Asda. The Cheltenham store - run by The Grocer's current Store Manager of the Year - was tidy, welcoming and modern. No products on the list were out of stock and signage was clear throughout. Staff were polite and checked they'd assisted with as much as ­possible before leaving our shopper to it.

A giant display of Tortilla Pringles greeted shoppers at the entrance to Asda Eastlands. Aisles were nice and wide and layout easy. Staff were "wonderful" but product availability let the store down: they scored just four points for this section.

Sainsbury's is currently leading by four wins and scored a very acceptable 72 this week. The busy Cockermouth store had plenty of staff and was ­spacious, but produce was running low in the veg section and there was a small queue at the checkout. Service could have been better on the shop floor.

There was a queue to get into the car park at Tesco Ilkeston Chalons Way. Staff gave mixed service; some were friendly and ensured they helped with all queries, but our shopper had to wait for another two to finish their conversation before they acknowledged her.

Morrisons is still ­trailing on the leader board with just four wins so far, and this week ­certainly hasn't helped. Standards at Banchory, Aberdeenshire, were "acceptable" but when help was required no effort was made to assist our shopper; there was a queue of three minutes; and the cashier was unfriendly and made minimal effort.