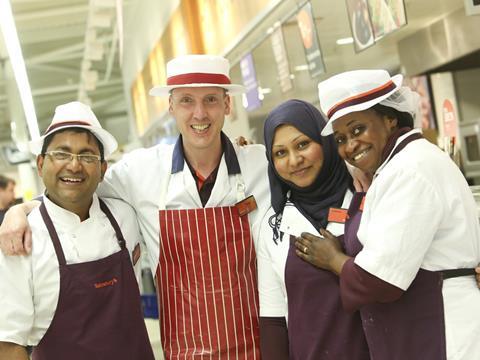 Sainsbury's closed the gap on Tesco in our Grocer 33 annual competition thanks to its Lincoln store, which scored 83 points. The store was busy, with a "bright, open feel" and was "very clean and well presented". Our shopper particularly liked the "attractively presented" chilled section, and the wide aisles. It was "very well staffed" with "polite and helpful" employees. Only one item was unavailable.

Waitrose in Wimbledon was in "great condition" with "neat and tidy" displays. The store was "easy to navigate" and signs were "clear and helpful". Staff were "plentiful" and "very well groomed". But there were five unavailable items.

Morrisons in Malvern was "bright, clean and appealing". Our shopper found it a "very pleasant, easy experience". But though shelves were "very tidy" many had "empty spaces" and nine items from the list were unavailable.

Tesco in Driffield was "tidy", "clean and well stocked". Staff were "very polite and helpful" and took our shopper to find items, offering explanations and further help. Despite the shelves being "pretty full with a good selection" nine items on our list were unavailable.

Asda in Blantyre was "desperately in need of modernisation" and "not very attractive". The layout was "not logical" - for example, the oat milk was not with the other milks. Our shopper found the variety of products "very limited" and eight items were unavailable. The checkout assistant did not speak directly to our shopper, chatting with a colleague throughout the transaction.