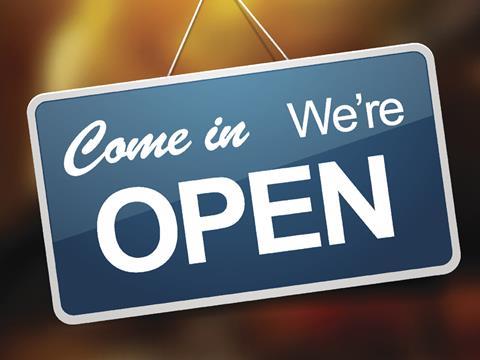 In its consultation on the relaxation of Sunday trading rules published this week, the government seems convinced the move will provide a shot in the arm for the UK economy.

This was the tone taken by business secretary Sajid Javid, who wrote the foreword to the consultation paper. "The arrival of the internet has changed our habits radically and many of us have got used to the freedom to buy what we need at any time that suits us. Online businesses and smaller retailers have the flexibility to respond to this, but the rules on Sunday trading for our high street stores and bigger outlets haven't changed for over 20 years. This is damaging to bricks & mortar stores and frustrating for customers. These restrictions are also holding back productivity in retail, increasing prices for us all."

The government says the move could result in benefits equivalent to £1.4bn per year. It argues that extending trading hours would improve productivity by freeing retailers to make better use of large stores, allowing them to sell more with a proportionate increase in costs.

However according to new exclusive research for The Grocer, it may well be a tad optimistic. According to findings from the new Bridgethorne Shopper Index, due to launch officially in September, 61% of shoppers believe larger stores should be allowed to open longer on Sunday - not the kind of overwhelming public support the government's rhetoric might have suggested.

The poll is based on interviews with over 750 shoppers across England. Overall, 68% of men back relaxation compared with just 58% of women.

The split becomes more stark when comparing age demographics. Three-quarters (74%) of shoppers aged 18 to 34 think large stores should be able to open longer. This percentage falls to 63% for 35 to 55-year-olds while just 42% of shoppers over 55 are in favour of relaxation.

But the most revealing finding is that few people are gearing up to spend more money once stores start opening longer. Given an open-ended question as to why they think the change to opening hours is a good idea, the biggest response (22.9%) was from people who said it would be more convenient, while just 11.8% said it would give them more time to shop; 7.2% were looking forward to more leisurely shopping - no one suggested they would use the hours to spend more.

"Shopper needs already met"

Conversely when asked why it was a bad idea, 34% said stores were open long enough already, 11.3% said Sundays were for doing other things, 10.3% said only disorganised people need longer hours, and 9.3% said the measure was not necessary. "Shoppers' needs appear fulfilled by the current hours. Will changing opening hours simply spread sales across more hours while adding store and staff costs?" asks Bridgethorne joint MD John Nevens.

The research also shows just 14% of shoppers currently choose to do their grocery shopping on a Sunday, exactly the same percentage as Thursday, the day of the week that traditionally has longer opening hours for high street retailers. Fridays and Saturdays are the most popular days for grocery shopping with 27% of shoppers choosing these days, and 26% opting for Fridays.

Some argue public support for relaxed Sunday trading is even less than the Bridgethorne poll suggests. The ACS says its own poll from March found 76% of people supported the existing rules. But Chris Noice, head of communications and research, agrees the figures challenge the economics behind the move.

"I think the most interesting part of the survey is that while some people might ideologically feel as though Sunday trading regulations should be changed, there doesn't appear to be an economic need for longer Sunday opening hours," he suggests. "It's encouraging to see that the report highlights that consumers wouldn't be likely to spend any more, and that trade would just be spread out throughout the week. We also believe trade would just be displaced from small stores to large stores during those extra hours on a Sunday, based on the experience of the 2012 relaxation during the Olympics."

"Costs not an issue"

Still, Mark Allatt, founder of campaign group Open Sundays, says he is convinced the measure will provide a significant boost to the economy, creating 3,000 jobs. He also agrees with the government view the move is unlikely to add to retailer costs. "The majority of retail staff are already working longer hours than the store is open and so I don't think this will be a major issue. It simply comes down to choice - if you decide on the spur of the moment to invite friends round for Sunday lunch, you simply can't buy the ingredients you would need in time to make it for lunchtime."

The government's consultation will run for six weeks - although while asking how the move will affect interested parties, the main thrust is focused on how it will be implemented - leading many to believe relaxation is a done deal.

The retail sector therefore looks set for one of the biggest changes in over 20 years - the jury remains out, however, as to whether it will pay off.
Shopper views on longer Sunday opening
Bridgethorne Shopper Index asked shoppers if they agreed large stores should be allowed to stay open for longer on a Sunday %
All shoppers: Yes 60.7, No 38.5
North: Yes 60.3, No, 39.0
South: Yes 61.3, No 37.8
Men: Yes 67.7, No 32.3
Women: Yes 58.3, No 40.6
18-34: Yes 74.2, No 25.8
35-55: 63.3, 35.0
55+: Yes 42.4, No 57.6
Pre-family: Yes 72.9, No 27.1
Family: Yes 71.7, No 28.3
Empty nesters: Yes 50.9, No 49.1
Retired: Yes 40.0, No 60.0
Why do you think the change to opening hours is a good idea?
More convenient: 22.9
Helpful for workers: 17.6
More time to shop: 11.8
No real reason why shouldn't: 7.8
Creates jobs: 7.2
More leisurely shopping: 7.2
Laws are antiquated: 6.5
Multi-faith society: 5.9
It's easy to run out of something 3.9
Why do you think the change to the opening hours is a bad idea?
Shops are open long enough already: 34.0
Unfair to workers: 21.6
Workers need a break: 16.5
Sundays for doing other things: 11.3
Only disorganised people need longer hours: 10.3
Just not necessary: 9.3
It should be a day of rest: 7.2
Sunday is just different: 4.1
When do Brits do their grocery shopping?
Monday 26.2%
Tuesday 21.0%
Wednesday 19.8%
Thursday 13.5%
Friday 26.6%
Saturday 27.0%
Sunday 13.5%