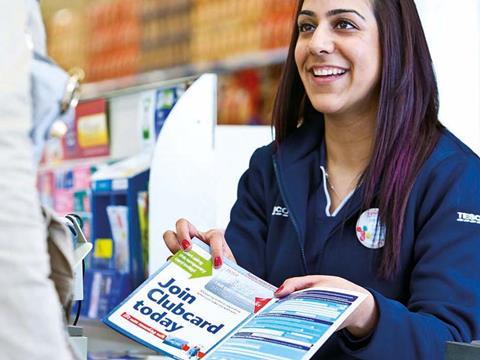 Tesco recorded its eighth win of the year thanks to a score of 76 at its Irvine store, opening up a gap over nearest rivals Sainsbury's and Asda, who have six wins each, in the Grocer 33 competition. The store looked "big and new" and was "clean and well lit." Staff helped our shopper search for products and were "very friendly", and the store offered full availability, despite the peak Friday evening shop.

Morrisons in Crewe was "clean, bright and tidy" with "spacious" aisles. The store impressed with its "good range of products". Staff were "polite" and "chatty" and went to the stockroom to check for items. The layout "really worked".

Waitrose in Brighton was "very busy" and our shopper felt a "bit neglected". Some shelves looked "empty" and the fresh section looked "ransacked". Checkout scored badly as the queues were long and the assistant "scanned in silence".

The impression at Sainsbury's Wrexham was neither "bright, colourful nor inviting". The checkout assistant was not "particularly friendly" and "looked bored". Some staff on the shop floor were "frantically filling shelves" while others appeared to be chatting.

Lidl in Horley was "a bit cramped and dated" but was praised for its "friendly and smiley" checkout staff. The freezers "looked new", and the free car park was a plus point.

Asda in Cheltenham was "bright" and "well ordered". Our shopper felt the store was "behind the times" and would benefit from better counter services, which were "limited and poor". The car park had no electric car chargers.