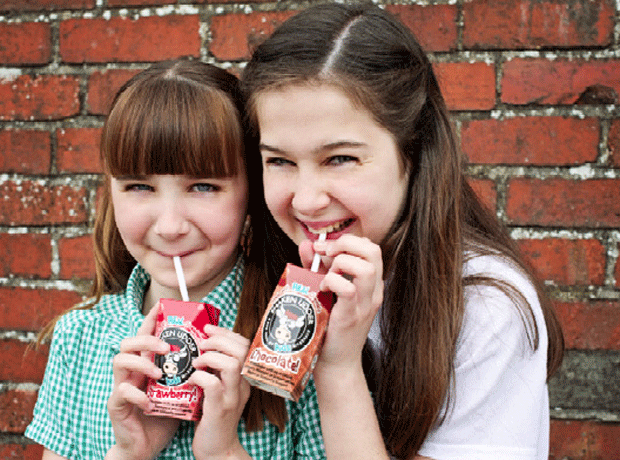 Shaken Udder has won its first listing for its new range of ambient milkshake cartons aimed at the kids' lunchbox market.

The milkshakes, which will go into 590 Sainsbury's stores from the end of October, are the first ambient products to be launched by Shaken Udder.

They will be available in single-flavour packs of three 180ml cartons (strawberry, chocolate and banana), rsp: £1.89.

The shakes are made with semi-skimmed British milk and real fruit and chocolate pieces. Each pack bears one of eight collectible children's characters.

To date, Shaken Udder has only sold 330ml fresh shakes, in the chiller cabinet.