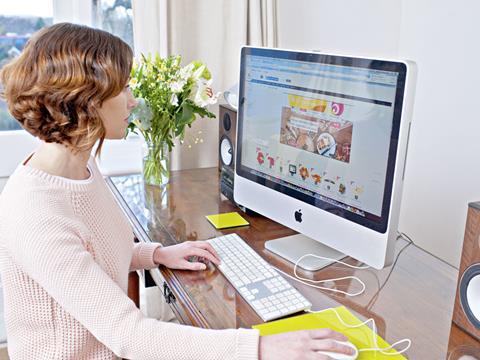 A surge in Ocado's share price after signing another international supply deal has cost bearish investors over £90m, as short sellers race to close their bets against the online supermarket.

Ocado's share price jumped up an extraordinary 27.5% on Monday after signing its first North American supply deal with Canada's Sobeys.
The stock hit its highest levels since early 2014 on the back of the news and has now more than doubled since Ocado signed its first significant overseas supply deal with France's Casino in November 2017.

Its rocketing share price has flown in the face of City scepticism about Ocado's prospects. The online retailer has long been one of the FTSE's most shorted stocks. Information supplied to The Grocer by financial data supplier IHS Markit shows 12.2% of Ocado's outstanding shares were on loan, which is a proxy for short selling, before Monday's announcement.

This meant these short sellers were sitting on paper loss of more than £90m this week as the shares surged to 538.8p. Their collective losses would stand at over £200m if they had all been shorting the stock before the Casino deal announcement when the shares traded at 256.2p.

The data shows that over a third of short sellers have decided to cut their losses and settle their positions since mid-November.

In the week before the Casino announcement, 17.4% of stock was on loan, but this has been consistently declining since that date. There has also been a longer-term decline in Ocado short selling, given over 20% of Ocado stock was on loan in June and short-selling peaked in March 2016 at 23.3%.
Analysts at Jefferies suggested a significant proportion of Ocado's share price uplift was being driven by funds buying up shares to close these short positions – a so-called 'short squeeze'.
"The signing up of Sobeys to the Ocado Smart Platform confirms strong demand globally for the service," the broker said. "The lack of contract details makes assessing future cashflow impacts highly speculative, but it is the continued squeeze in the short base that will drive Ocado's equity value in the short term."
Hargreaves Lansdown senior analyst Laith Khalaf added: "As one of the most shorted stocks in the UK stock market, this deal will be a poke in the eye for the hedge funds who have bet against Ocado.
"At 140 times earnings, the online retailer looks like an extremely pricey bit of kit. However, its share price is looking forward to future earnings based on licensing out its online delivery technology, rather than the revenues it's currently making from food retail. In this respect, Ocado is more Amazon than Asda."