Supermarket sales of popcorn have exploded past the £100m mark in the past year, hitting £114.3m [IRI 52 w/e 5 December 2015]. That's a £26.9m, or 30.8%, increase on the year before with the market's top five performers all in value and volume growth.
VALUE
VOLUME
£m
y-o-y%
kgs(m)
y-o-y%
Butterkist
£45.5
29.6
5.7
23.9
Own Label
£26.8
13.9
3.0
3.3
Metcalfes
£11.9
55.7
0.6
60.2
Tyrrells
£8.6
34.8
0.5
44.2
Walkers
£3.2
94.2
0.3
114.7
Total popcorn
£114.3
30.8
11.8
20.2
Not bad for a market that just a few years ago consisted mainly of microwavable popcorn and kernels, which now account for just £13.8m of sales [Kantar 52 w/e 6 December 2015].
"Popcorn has been one of the biggest success stories from the past 12 months, not just in snacking but in the total grocery market as new shoppers enter the market and pay a price premium for the product through the ready to eat sector," says Kantar analyst Ian Shipton.
Market leader Butterkist saw the largest growth, adding a cool £10.4m to category value, attributing its growth to a well-integrated activity plan featuring above the line support and TV advertising as well as flavour innovation.
This includes Butterkist Discoveries – a range of 'intense flavoured' popcorn in Sweet Chilli & Zesty Lime, Salted Caramel and Hickory BBQ Pulled Pork. Taking the innovation one step further, Butterkist is rolling out Yogurt Coated Popcorn as well as a limited edition Hot Cross Bun SKU for Easter.
Bagged snack behemoth Walkers also expanded its popcorn offering with MixUps Sweet & Salty, as did Metcalfe's Skinny, which added low-sugar popcorn sweetened with stevia while Propercorn added Smooth Peanut & Almond flavour to its portfolio.
"In order to keep the more health-conscious shopper engaged, flavour innovation is key," says Propercorn co-founder Ryan Kohn. "After taste, price point and convenience, nutrition and free-from are the most important factors affecting purchase decision."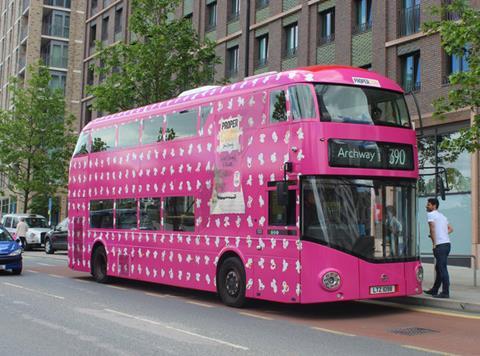 Over the past year, Kohn says Propercorn has seen 126% value growth thanks in part to £1m marketing initiative Project Pattern and "massive take-up" of smaller single-serve bags, with further growth anticipated in the sharing market in 2016.
The category has been earmarked for further potential, with investors being driven in by the booming market. Kettle Chips, owned by US corporation Diamond Foods, took a bite out of Pret A Manger founder Julian Metcalfe's popcorn brand Metcalfe's Skinny earlier this month, acquiring a 26% stake. Own-label snack maker Sweet & Savoury, which also owns the Lord Poppington's brand, attracted the attention of private equity firm Permira in December, which invested a multimillion-pound package to fund the business' NPD push. And the City is rife with rumours surrounding other prime takeout targets, such as Proper Corn and Tangerine's Butterkist brand.
"It is an incredibly exciting time for the popcorn industry and momentum is high for ongoing, continued and sustainable growth," adds Adrian Hipkiss, marketing controller for Butterkist. "We predict it to continue its exponential growth at a double-digital rate consistently over the next three years."
In association with: