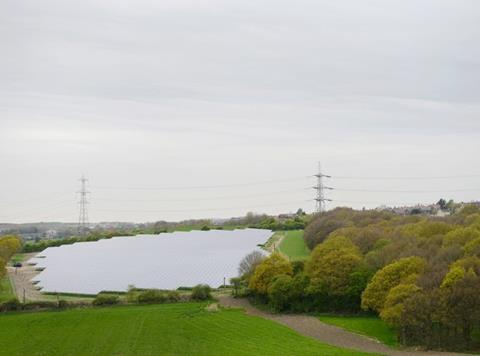 Coca-Cola European Partners (CCEP) has begun sourcing 100% of its electricity from renewable sources.

Supplied by EDF Energy, the company said the electricity package would comply with Ofgem's Renewable Energy Guarantees of Origin (REGO) scheme, certifying the proportion of electricity sourced from renewable generation.

The move came as CCEP unveiled a new solar farm to support production of its brands at Europe's largest soft drinks factory, in Wakefield.

The farm covers eight hectares, the size of twelve football pitches, and will produce up to five megawatts of energy.

It follows the 2014 launch of a £1m combined heat & power (CHP) system at the site and the company said that together they would save 3,800 tonnes of CO2 at the Wakefield site per year, the equivalent of taking more than 1,700 cars off the road.

Nick Brown, head of sustainability, said: "At CCEP we are committed to minimising the impact of our operations, with a core goal to reduce the carbon footprint of the drink in the consumers' hand by a third in time for 2020. By guaranteeing that 100% of the electricity we use comes from renewable sources we're taking a major step forward in achieving this.

"The Wakefield solar farm is a long-term sustainability project for CCEP, capable of producing up to 5MW of energy at full capacity. We've been collaborating with partners across Britain to build our renewable energy credentials and have enjoyed working together with a number of local groups and businesses in Wakefield to support this."

Coca Cola's move comes days after Tesco announced tougher new carbon reduction targets for its stores and distribution centres.

Tesco said it aimed to source 100% of its electricity from renewable sources by 2030, with an interim milestone of 65% renewable electricity by 2020.