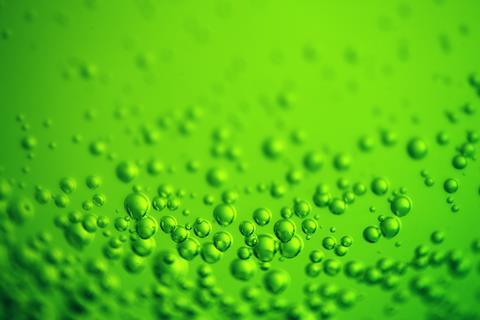 Aha. That's the name of Coca-Cola's nascent seltzer brand, unveiled in the US in November 2019. It now looks set to make its UK debut.
The soft drinks giant has registered the name with the IPO under class 32 for fruit-flavoured carbonated drinks and water-based beverages.
If and/or when Aha arrives, it'll be potentially great news for the UK seltzer market – largely the domain of SMEs. At least one such business has spoken privately of its desire for an fmcg giant to help drive the burgeoning sector to the next level.
Take-home sales of seltzer surged by 176% in value last year to £5.7m [Kantar 52 w/e 6 September 2020]. But that's still a small market, and a fraction of the crowded, $5bn category in the US, where Britain's Ugly largely focuses its efforts.
There's still plenty of room for growth – and there's no one bigger than Coke to help fill it.
So, Aha may one day be a household name alongside Sprite, Fanta and Innocent. Just as easily, however, it could end up like Honest, Fuze and Adez – largely forgotten by UK shoppers and retailers alike. As they prove, Coke's backing doesn't guarantee success.


Daniel Selwood is The Grocer's special projects editor, managing Britain's Biggest Brands, Britain's Biggest Alcohol Brands, The Dairymen and Top Products – as well as contributing to news, features, analyses and category reports.

He joined the magazine in January 2016 as food & drink editor, having been at financial & legal publisher LexisNexis for eight years.

He began his journalism career in the mid-1990s at a general interest magazine in his birth city, Sheffield.

Follow Daniel on Twitter: @danielmcselwood