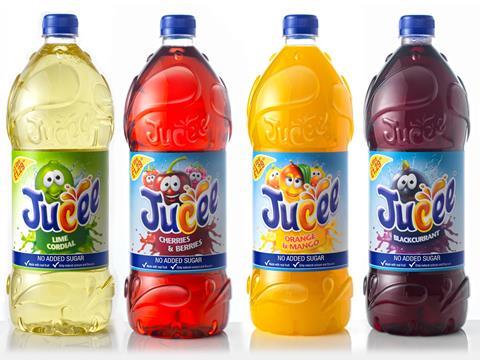 Jucee has made its whole squash range no added sugar.

Reformulated orange & mango and orange squashes, and a blackcurrant cordial, will replace the existing three drinks in the portfolio that contain added sugar. The range already includes six no added sugar variants.

The move was in response to consumers looking for better-for-you soft drinks, said ­marketing director Joanna Watling.

The new Jucee variants will debut a new bottle design for the brand, which has also improved its orange, lemon & pineapple and blackcurrant squash recipes.

Rival Britvic axed its full-sugar Robinsons squash lines in January.