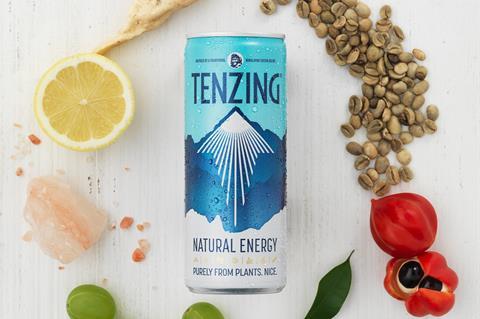 Plant-based energy drink Tenzing is to move its manufacturing from the Netherlands to the UK next year in a bid to reduce its carbon footprint.
The brand is yet to cement a deal with a UK manufacturer, but its founder Huib van Bockel told The Grocer: "We've taken the energy from plants and now it's time for us to give back to nature."
Tenzing also plans to ramp up UK ingredient sourcing, though green coffee, green tea and guarana will continue to be sourced from abroad.
Van Brockel said he was "looking into the flavours carefully to minimise the impact" any changes in ingredient suppliers would have on the flavour.