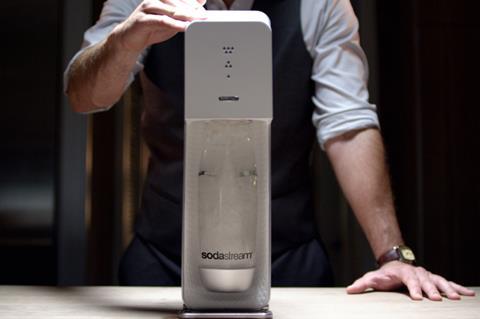 SodaStream will shut down its e-commerce and HQ operations on Friday 20 September in support of climate change strikes, and has called on its staff across the world to join in with local strikes and activities.
The brand's shutdown will kick off from 8am on Friday, lasting 24 hours, with the message 'Global climate strike in solidarity with the young generation for a better future' to be displayed on all its websites.
"The climate crisis is an emergency and can no longer be ignored," said SodaStream CEO Eyal Shohat, who replaced former CEO Daniel Birnbaum in August.
"It is our responsibility as leaders to listen to the voices of the young generation and act now. Caring for the planet is at the core of our company, and we have to walk the talk – even at a price."
It's the latest in a series of environmental initiatives from the brand, the likes of which have previously included sending journalists to Honduras for an ocean plastic clean-up, and sponsoring The Telegraph's Plastic Sustainability Summit.