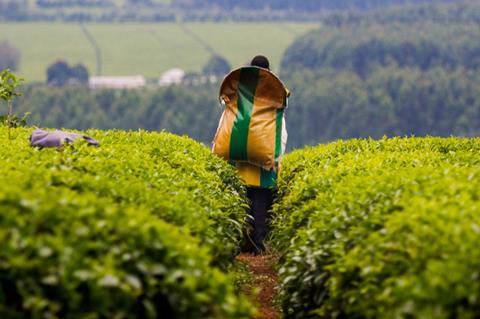 Last month, Albert Heijn – the largest supermarket in the Netherlands with 35% share of the market – announced a raft of measures it will take to understand and address human rights abuses in its global supply chain.
In its new sourcing policy, it is noteworthy that the retailer openly admits that a sole reliance on social audits and certifications is insufficient to ensure human rights are respected, triggering lively debate in the Dutch media.
The company plans to carry out human rights impact assessments, in consultation with local workers and farmers, in areas where the risk is high that incomes are insufficient even for a basic standard of living. Through these assessments, they are seeking to understand what is causing these problems, and the actions they can take as a company to address them. They have also committed to publish an interactive map by 2020 of their suppliers of own-brand products, and to putting in place grievance mechanisms that provide for remediation of any abuses.
You could be forgiven for thinking these measures would be the norm for global supermarkets, but that is far from the case. Even supermarkets like Whole Foods that project a trusted, sustainable image show a glaring lack of transparency about how they are tackling these crucial issues.
The UK grocery sector is one of the most diverse and sophisticated in the world and, at £185bn per year, accounts for half of all UK retail spend. It does some things well – for instance, it has some of the best production standards for food quality and animal welfare.
Some supermarkets have embraced Fairtrade products – thanks to pressure from their customers over the past few decades – and eight of the top 10 supermarkets in the UK are members of the Ethical Trading Initiative, Aldi and Lidl being the two exceptions. Fairtrade does make a real difference, particularly to smallholder farmers, and the ETI provides for collaborative working with peers, NGOs and trade unions, to understand and tackle systemic issues.
But supermarkets' efforts need to be vastly increased to prevent the kind of human suffering which is endemic in the production of food for supermarket shelves, from forced labour on Thai fishing vessels to poverty wages on Indian tea plantations and hunger on South African grape farms.
Of course, supermarkets cannot on their own solve all the issues – other companies and governments need to take action too. But unless they 'know' and 'show' they have a handle on these issues, they remain part of the problem, and cannot reassure their customers and investors that they are addressing human suffering.
UK supermarkets are fully capable of stepping up in the way that Albert Heijn has done last month, and we look forward to welcoming the first supermarket on this side of the English Channel to make bold new commitments.