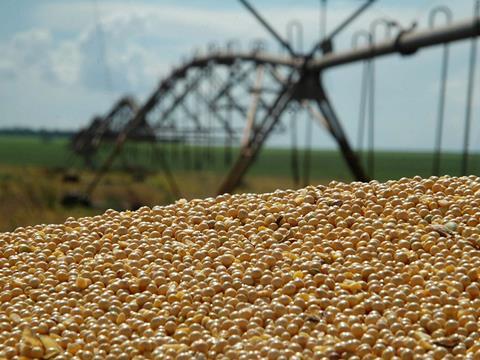 Alpro has launched soybean crop growing trials in Northern Europe in a move that could improve the environmental footprint of soy products and safeguard non-GM supplies.

The dairy alternative brand, which currently sources from Southern Europe and South America, says it wants to bring supplies closer to home to reduce food miles and boost provenance.

Growing soy in northern Europe will pose some challenges, particularly around quality and protein content, says Alpro commercial director Sue Garfitt. But if the company succeeds, there could be significant benefits for its brand and the wider food and feed industry.

Global soybean supplies are plentiful, with total production set to hit 318 million tonnes in 2015/16, against demand of 300.5 million tonnes. Brazil - the world's largest exporter - is set to produce a record 100 million tonnes, with exports of up to 57 million tonnes [USDA].

But the rapid growth of genetically modified crops in Brazil, as well as the US and Argentina, means European importers are finding it increasingly difficult to source GM-free product. "Although Brazil still remains one of the largest suppliers of non-GM soy, especially to Europe, nowadays over 90% of the soy produced in Brazilian is GM," says a spokesman for Trade and Investment at the Brazilian Embassy.

Growing soy closer to home would also help ease concerns over the environmental impact of Brazil's rapidly expanding soy industry, although Brazil has worked hard to clean up its act. The private sector signed a Soy Moratorium in 2006, pledging not to trade or finance soy from deforested areas, and there have been improvements to "environmental governance, including satellite monitoring, surveillance and new legislation", says the Embassy spokesman.