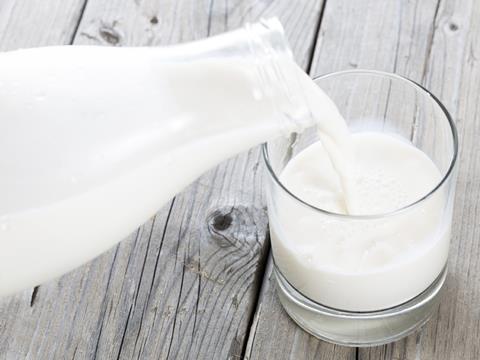 A record first half performance for Arla Foods in 2014 helped to counterbalance a significant downturn in fortunes during the second half of the year for the dairy co-op.
Annual results published this week by the dairy giant revealed that overall sales grew by 7.5% to €10.6 billion (£7.8 billion), while group profits rose by 6.4% to €314m (£231.2 billion).
Strong economic tail winds contributed to record-high milk prices for its cooperative farmers in Sweden, Denmark, Germany, the UK, Belgium, Luxembourg and the Netherlands during the first six months of 2014.
Arla's performance price – which indicates the value it has generated from each kilo of milk supplied by its owners – stood at a record 41.7 eurocents (31.7p) per kg for 2014 with a total volume of owner milk of 11.7 billion kg, compared to 41.0 eurocent (30.2p) per kg with a total volume of owner milk of 9.5 billion kg in 2013.
However, subsequent head winds caused by a global supply and demand imbalance contributed to a "rollercoaster year" of volatility, with plunging farmgate prices experienced across the business during the second half of 2014, said Arla Foods CEO Peder Tuborgh.
The record-high performance price of 41.7 eurocents in 2014 confirmed Arla's "strong brands and focus on efficiency and cost control" had enabled it to make the most of the strong start to the year, added Tuborgh, but, he conceded that the fact the year had ended with much lower milk prices had "made it difficult" for the co-op's farmer owners.
Tuborgh said the ongoing volatility in world milk prices meant Arla was abandoning its practice of forecasting its farmgate milk price at the end of 2015, but added that export sales looked positive for 2015, with the co-op experiencing a 14% growth in international business despite the Russian trade embargo last year.
2014 had been a "year of growth" for Arla Foods UK said its executive vice-president Peter Giørtz-Carlsen, with the business remaining the UK's biggest dairy company, and the largest market for Arla Foods – representing 27% of the group's revenue (£2.3bn).
While conceding the business had been impacted by downward pressure on worldwide prices, Arla had implemented a number of key measures to maximise revenue and minimise costs, he said. "The UK business has delivered in a very challenging market and we have embedded some of the measures needed for sustainable growth in the long-term."