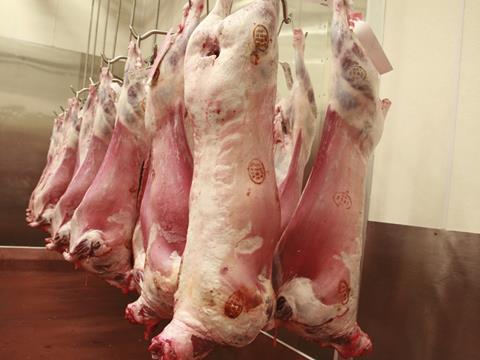 Asda has moved to back British farmers with a commitment to source the majority of its lamb from the UK and drop retail price to stimulate sales.
The retailer said that from mid-July, it will guarantee that 100% of lamb loins, boned out leg joints, half legs and lamb on sale in its stores will be UK-sourced.
It also committed to rolling back retail prices "in line with reduced farmgate prices" and running a number of in-store campaigns to promote lamb to shoppers.
Asda agriculture manager Peace Hughes said the retailer wanted to do all it could to support UK producers, who have seen farmgate prices plummet in recent months.
"Unfortunately, a combination of reluctant retail sales, coupled with the strong pound has come together to put prime lamb prices under extreme pressure," he said.
"We feel it is important that we send out a strong message to UK producers that we are backing them in these difficult times."
He added that Asda wanted to see a profitable sheep industry in the UK. "Asda and its suppliers are working hard through our LambLink scheme to deliver increased value back to sheep farmers and will continue to do so for the foreseeable future."
NFU livestock board chairman Charles Sercombe said he was "delighted" that Asda had committed to sourcing more British lamb and promoting it to their consumers, but warned this "must go hand in hand with a fair and sustainable price to farmers".
He said current vales were making it "extremely difficult" for sheep farmers to make any margin on lamb – hitting the ability to invest in future production.
"We want to see Asda and other retailers using greater volumes of British lamb in ready and frozen meals, as well as innovating to promote other cuts," he added.
"Great tasting British lamb is in peak season and available. We know the public want to buy this great British product so it is vitally important at this time of year to give clearly-labelled, home-grown lamb pride of place, when there is a good, affordable and fresh supply on our doorstep."