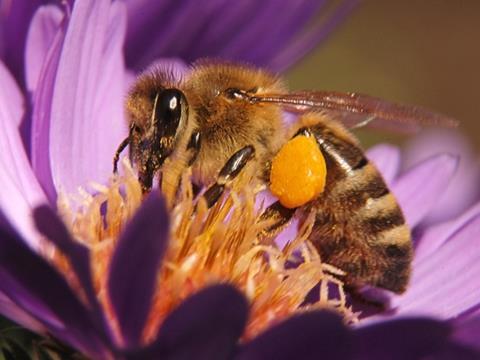 A major new study has provided the most compelling evidence yet that neonicotinoids pose a serious threat to the long-term survival of bee populations.

The research, published in the Science journal by the UK's Centre for Ecology & Hydrology, is the first pan-European, large-scale multi-country field trial to assess the impact of the pesticides on populations of honeybees and wild bees.

Scientists studied bee populations on 33 farms across the UK, Hungary and Germany, assessing the impact of exposure to winter oilseed rape crops treated with seed coatings containing Bayer CropScience's neonicotinoid clothianidin and Syngenta's thiamethoxam.

Bee populations exposed to treated crops had significantly lower survival rates, with big reductions in honeybee colony size and reduced reproduction rates in wild bees, they found.

The research comes as EU regulators consider whether to impose a total ban on neonicotinoid seed coatings - designed to kill pests such as the cabbage and flea stem beetle.

While lab tests have previously confirmed exposure to neonicotinoids is harmful to bees, the new European study is the first conclusive evidence that the use of pesticides on crops could result in a drop in overall bee numbers.

It was published alongside a separate field trial from Canada, which came to similar conclusions.

The findings are a potentially major blow for UK farmers, who have been fighting temporary EU restrictions on the pesticides since they were introduced in 2013, arguing neonicotinoids are a vital for protecting crops.

Pesticide companies Bayer and Syngenta, which part-funded the research, dismissed the findings as "simplistic", insisting the data showed exposure to the pesticides had "both positive and negative effects".