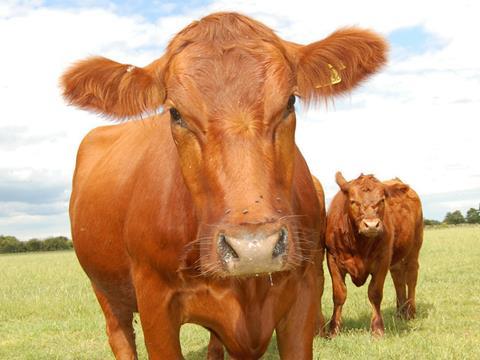 "Urgent action" is required to support British beef farmers as markets have hit a "three-year low", the NFU has warned.

It has called on processors, retailers, Defra and the AHDB to work with farmers and find solutions to what it deemed as an "emerging crisis".

Better in-store promotion by supermarkets and a "fair and sustainable share" of retail value from retailers and processors, came at the top of the NFU's hit list.

"Confidence in the market is shot. Farmers cannot see a bottom to it," said the NFU's chief livestock advisor, John Royle. "Retailers and processors are taking money away from the producers who, in turn, are taking most of the risk. Unless we see changes soon, people will reduce their herds."

Supermarkets and processors "need to improve the NPD of red meat" by developing better packaging and labelling to rival "funky-looking" meat alternatives, Royle added.

The NFU also called on the AHDB to establish the impact of a Halloween Brexit and for Defra to support homegrown beef against EU-subsidised Irish imports, following Ireland's €100m beef ­crisis support package.