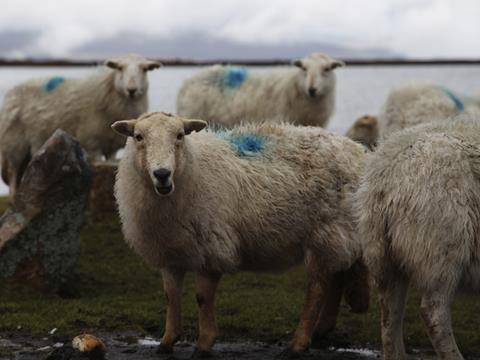 Defra has said it is too early to tell whether a bluetongue outbreak in France, the first in the EU since 2011, is cause for concern.
France has reported an outbreak of the BTV-8 strain of the virus on a farm in the Allier region, with five out of 175 sheep and 27 out of 147 cattle on the premises testing positive.
Preliminary investigations suggest an additional seven farms in a 2km radius have some infected animals.
The French Ministry of Agriculture has put control measures in place including a 150km restricted zone, and 1.3 million doses of bluetongue vaccine will be distributed to farmers.
Bluetongue poses no risk to human health, but can prove devastating to sheep and cattle populations, and a serious outbreak could hit supplies of UK meat. The last major outbreak in the UK was in 2007, and the last reported case in the EU was in 2011.
In a report on the potential threat to the UK, Defra said further investigations were needed to establish the risk to the UK.
"At present, the results of the epidemiological report suggest this is not a recent import of infected animals, but whether this is the result of unreported virus circulation (possibly in livestock or wildlife), a vaccine problem or imported infected midges is not known," the report said.
"Until the origin of disease is understood and the extent of spread, it is difficult to assess whether this outbreak signifies an increase in our risk level from low to medium."
No cattle, sheep or goats have been imported directly from the affected or neighbouring regions of France to the UK since the outbreak began, but Defra said farmers should "remain vigilant for signs of the disease".