Strawberries and cream is a British summer staple, with more than 150 million punnets harvested during the hottest months of 2014, according to the British Summer Fruits Association.
But what if we could enjoy home-grown British strawberries in the depths of winter, too? It is a prospect that is looking more and more likely thanks to the growing use of LED lights in food production to extend growing seasons and boost British crops.
"The difficulty in this country is producing a ripe, sweet strawberry on Christmas Day," says Steve Edwards, managing director of LED manufacturer PhytoLux. "That's the big challenge, and we managed to do that last year with a grower using LED."
British strawberries at Christmas sound like a festive gimmick, but there is a serious rationale behind Edwards' work. His team is currently working with seven research institutions and 17 growers looking to incorporate the use of LEDs into their crops. And there are early discussions with "one of the top four" retailers looking into the viability of the technology.
"I have managed to attract investment into the business on the basis that we believe this is going to be one of the biggest growth markets in the UK and in Europe as well," says Edwards.
Manufacturers believe rolling out LED to light crops on a commercial scale could provide a solution to a key dilemma within agriculture. The land available is "shrinking," but the "increasing population needs feeding," explains Edwards, while concern over the carbon footprint involved with flying in foreign imports means consumers are demanding UK-grown produce.
The answer, he believes, is to "light the plants" and extend the growing season in traditional glasshouse settings, as well as increase the prevalence of urban, or vertical, farming in which crops can be grown in disused indoor spaces, such as the current project by Zero Carbon Food to cultivate herbs with LED lights in the underground tunnels of Clapham.
So how does it work? High-pressure sodium lighting has been used to boost crops in horticultural glasshouses for the past 50 years, but it's not a widespread practice: and only about 20% of growers in the UK currently light their produce, according to Edwards, because the running costs of traditional bulbs are simply too high.
That's where LEDs have a real advantage, and producers put off by the up-front costs of switching to a new technology now need to "engage" with manufacturers, adds the MD, to understand the benefits.
For example, LED can offer "a 65% energy reduction" compared with sodium lighting, and therefore a significant cut in running costs, as well as far "greater control" for growers in cultivating their crops.
Imagine a rainbow, says Edwards. Natural sunlight exposes plants to the full colour spectrum of light, which induces photosynthesis. But within that spectrum are "a certain number of wavelengths that the plant uses best and most efficiently."
Using LED, growers can harness these key wavelengths to maximise output. "If you imagine a rainbow, you're stripping out the key bits and giving that to a plant," he says.
With this level of control, scientists have been able to imitate the conditions of late spring to early summer for crops, all year round.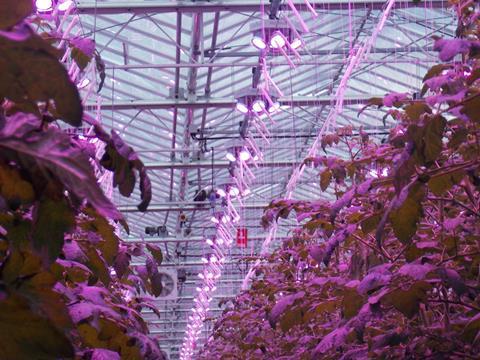 Manipulating plant morphology
And the possibilities of this technology are only just becoming clear. At horticultural research institute Stockbridge Technology Centre, scientists are now able to "manipulate plant morphology" using a "perfect storm" of red and blue LEDs, according to applied photobiologist Dr Phillip Davis.
"We can change flavour, and we know we can change pigmentation. So as well as knowing when your crop is going to be ready, we can start to produce a more uniform crop," he says.
Taste tests have been positive, with some reporting the produce is "the best they've ever tasted," and it doesn't stop there. The team can even make food healthier by, for example, manipulating it to metabolise a greater proportion of vitamin C.
"By utilising LED technology we are using a growing infrastructure and workforce that remain unused over the winter"
Free from the trappings of the seasons in their specialist facility, which houses a multi-tiered system of four shelves of plants lit by 16 different racks of lighting, the scientists have been able to significantly improve output, doubling the yield of a crop of dwarf green beans, for example. This is not simply a case of doubling the rate of growth compared with natural sunlight, Davis is quick to point out, but because "indoors we can grow six crops of beans a year, but in the fields you might get one or two."
And the produce has stood up to commercial scrutiny, with a crop of Sunstream midi plum tomatoes harvested in the facility to be marketed by members of the East Yorkshire Local Food Network in the region, after being praised for their "just-picked taste" by Nigel Bartle, chair of the British Tomato Growers' Association.
It's no wonder the research has begun stimulating the interest of the big retailers, with Sainsbury's awarding two research grants to Stockbridge, to look at extending the British strawberry season.
A customer insights survey carried out by the supermarket in 2013 showed 78% of shoppers buy British fresh produce where available, an increase from 55% in 2007.
"Strawberries are very emotive and we do have customers who will only buy British-grown fruit. If we extend this season out of the standard time frame I am sure we will please more customers and drive additional sales," says Peter Czarnobaj, product technologist for soft fruit at Sainsbury's.
"The potential outcome, if proven to work and successfully scaled up to commercial volumes, would be a great story for British horticulture."
Czarnobaj says the retailer has glasshouses and growing systems in place and "sitting empty" in winter because conventional heat and lighting systems make it "too expensive to grow" during cold weather. But LED allows the provision of supplementary light "in a cost-efficient manner."
"By utilising LED technology we are using a growing infrastructure and workforce that remain unused over the winter," he adds.
Sainsbury's assessed its most recent crop from the strawberry trials in mid-December and will continue to grow trial volumes until Christmas 2015, with taste panels to be set up before the fruit hits the shelves. "Once we fully understand how all this works we will have the confidence to roll out," adds Czarnobaj.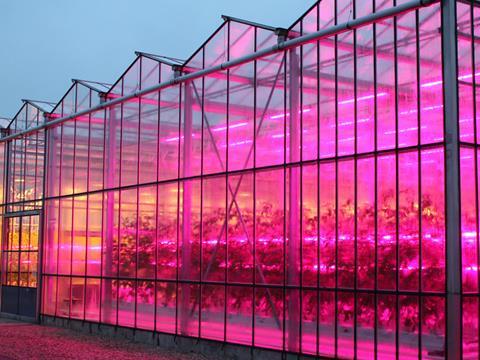 Convincing commercial growers
Edwards believes instilling confidence in LED among large-scale commercial producers is the next big challenge for the industry.
"We've all proactively proven it works," he says. "Now we're getting into the hard work of making it work to suit the commercial model of the growers. That's the key bit - getting out there and showing commercially how this thing works."
That LED is getting cheaper while becoming more and more energy efficient thanks to technological advances is helping, as those willing to invest are ultimately "getting more bang for their buck," according to Tom Harrison, managing director at manufacturer MHA Lighting. "Apart from what it's doing for the quality of the food produce, it's very energy efficient, and very low cost to run," he adds.
Taking into account the costs of the units and their installation, measured against the boost to annual yields, typical payback periods on installation costs can now be from three to five years, though Edwards insists this is the "wrong conversation to be having."
"What we're saying is, what do we need to do to help you make it financially possible to introduce these lights?" he explains.
His company believes a financial model akin to a lease deal, rather than a straightforward purchase, could be the answer, with growers able to delay their first payments until their first yield under the system, which means they're "in profit from the beginning."
Ultimately the message both he and other manufacturers are determined to push is of the "big opportunities" to be capitalised on in the use of LED in crop cultivation, once the challenge of initial costs is overcome for a commercial grower.
As consumers demand more British produce, and retailers put "more pressure on producers" to find the answer, LED could well offer the perfect solution.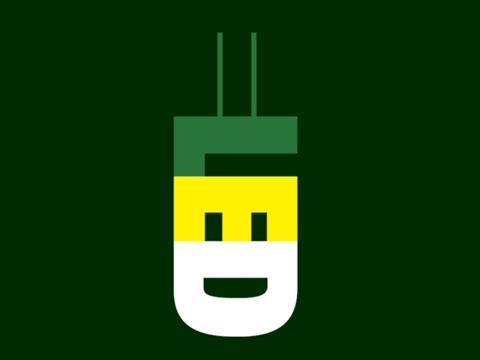 Back our Switch the Lights campaign
It's been less than three months since The Grocer launched its campaign to accelerate the use of LED lighting in retail, and we've already gained the backing of key retailers, energy suppliers, restaurants and industry bodies who have registered their support for the campaign by visiting thegrocer.co.uk/switchthelights.
In December, M&S pledged to install LED lighting across all its Food Halls within two years to provide a "better visual experience" for its customers, the retailer said, after it was thoroughly convinced by "the business case for a rollout" with energy reductions of about 20% in 12 trial stores. And the supermarket was by no means the first to pledge its support. Waitrose, Iceland and One Stop have also thrown their weight behind our Switch the Lights campaign, with development director at Waitrose Nigel Keen reiterating the "key environmental issue" retailers could tackle using the simple change.
Nando's, Costa and Eat have also backed Switch the Lights, while convenience store owners have told us they're crying out for more information to reap the benefits of the potential £90,000 saving on lighting over nine years, which LED specialist MHA Lighting has told us is possible for a typical c-store retrofit. And the BRC and energy supplier Npower have praised the potential a switch to LED could offer the industry.
So what are you waiting for? With its working life up to 10 times that of older lighting technologies, the return on initial investment can now be as little as one year before substantial savings on energy bills kick in. In short, the business case is clear. It's time to join our supporters and #switchthelights .
To back our campaign please go to www.thegrocer.co.uk/switchthelights and register your support