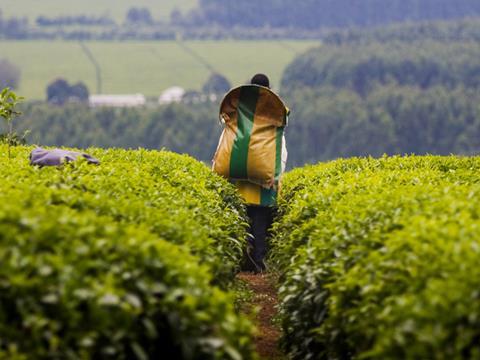 None of this is about the Fairtrade Foundation," insisted a Sainsbury's spokesman this week as the retailer defended its dropping of the NGO from a trial of its new Fairly Traded standard.

"We're doing what's right for the business, our customers and farmers, and we're not going to shy away from that."

The trial, which launches this month as part of the new Sainsbury's Sustainability Sta-ndards initiative, will see four of its own-label tea lines abandon Fairtrade accreditation and instead adhere to the retailer's own sustainability standards.

But the trial, and Sainsbury's robust defence of it, has thrown the retailer's long-term relationship with the NGO into doubt, after Fairtrade said it had declined to work with the supermarket on the new standard "due to fundamental concerns it falls below the core principles of Fairtrade" and would "disempower" growers.

Sainsbury's pointedly responded by claiming Fairtrade's concerns were motivated by "self-interest".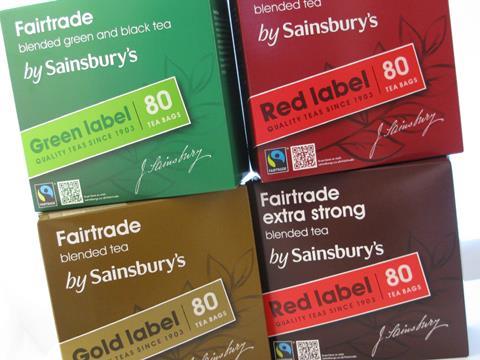 So what's the thinking behind the new plan, how do the standards differ, and where does this row leave the relationship between Fairtrade and its biggest retail partner?

Sainsbury's has been involved with the NGO for two decades, but the "world has not stood still" , says the retailer's spokesman. "There are new challenges for growers on the ground and we need to build on existing standards."

It is yet to divulge the full detail of how its accreditation scheme will work, but says the Fairly Traded trial involves "pretty much the same" as what growers adhere to when going through Fairtrade assessments.

Where the two differ is by offering growers a "longer-term relationship" directly with Sainsbury's, the spokesman says.

"We're taking a lot of learnings from our extensive relationships with UK farmers and applying them to the international supply chain," he adds.

Growers will be able to sign up to long-term, but non-exclusive, supply contracts for a guaranteed price, while also benefiting from tailored advice, data and practical support.

In contrast, farmers supplying through Fairtrade have no guarantee their product will be bought from one month to the next, he claims.

And in comments echoing those made by CEO Mike Coupe (then commercial director) a year after Sainsbury's dumped Red Tractor in 2012, he adds: "This is not about a logo on a packet, this is about doing what's right for the farmer, customers and Sainsbury's. There is a clear business case as well. We will benefit from a more secure supply chain, customers benefit, and so do the farmers supplying us."
Empowering farmers
Fairtrade, however, has fiercely contested that final point. "We can't support this plan as it conflicts with one of our core values of empowering farmers," says commercial director Euan Venters, who adds the NGO's main concern centres around the spending of grower premiums.

These are determined by growers under Fairtrade rules but would be decided by the newly formed Sainsbury's Foundation as part of its sustainability masterplan.

"We also have no clarity over how standards will be implemented, and think the fact Sainsbury's ultimate plan to roll out its trial in the 25% of food categories that already have sustainability standards, is regressive," he adds. "Why not focus on the 75% of the food chain that don't protect workers?

"Our interest is in the producers, and they rejected the Sainsbury's trial proposals. This is not about people in London thinking about licence fees," he adds, as Sainsbury's had suggested last week.

"We still have a huge amount of product in Sainsbury's. We want to resolve this in the best interest of consumers and will continue working with them."

But in a potentially ominous response for Fairtrade, Sainsbury's appears relaxed over the row affecting long term relations. "Customers take an ethical approach to what they buy and will be loyal to products that are fairly traded rather than Fairtrade," says its spokesman.

"We're building on the current position rather than detracting from it."