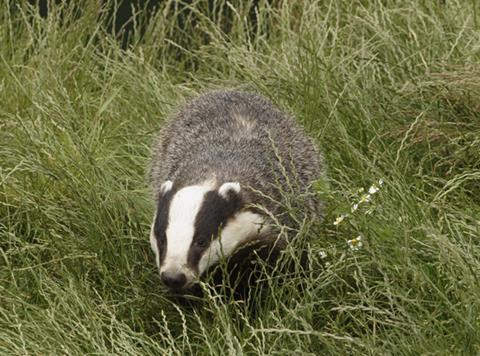 Defra has confirmed it is to press ahead with an extension of its controversial badger cull into new regions in a bid to tackle the threat of bovine tuberculosis.

Seven additional licences for badger control measures covering parts of Herefordshire, Gloucestershire, Cornwall, Devon and Dorset were confirmed today (30 August), with operations now under way, Defra said.

Bovine TB was costing taxpayers more than £100m every year, it added, with 28,000 cattle slaughtered in 2015 in England to control the disease. However, animal welfare campaigners have claimed the culls are inhumane and have been ineffective in halting the spread of the disease.

Farming minister George Eustice said the government's "comprehensive strategy" to eradicate bovine TB - which also includes tighter cattle measures and improved biosecurity - was delivering results, with more than half the country on track to be free of the disease by 2020.

Defra has also launched a consultation on further controls for controlling TB in non-bovine animals such as pigs, goats, farmed and other captive deer and South American camelids such as llamas, which will close on 8 November.

"Bovine TB has a devastating impact on farms, which is why we are taking strong action to eradicate the disease," Eustice said. "The veterinary advice and the experience of other countries are clear - we will not be able to eradicate this disease unless we also tackle the reservoir of the disease in the badger population as well as cattle."

His comments were echoed by chief vet Nigel Gibbens, who said the cull was an "essential part" of the strategy to eradicate the disease. "Proactive badger control is currently the best available option and the licensing of further areas is necessary to realise disease control benefits at regional rather than at local levels."

The cull announcement and the launch of a consultation on wider controls on other animals was welcomed by the NFU, with the union's president Meurig Raymond stating "control of bovine TB in non-bovine animals has to be part of any strategy to tackle the disease".

But the Badger Trust condemned the cull extension, and said Defra's policy had been a "disastrous failure on scientific, cost and humaneness grounds". The RSPCA added that the cull would not reduce TB in cattle and was a political move, while animal welfare campaigners have warned of a spate of protests at farms in the cull zones in a bid to cut off their routes to market.