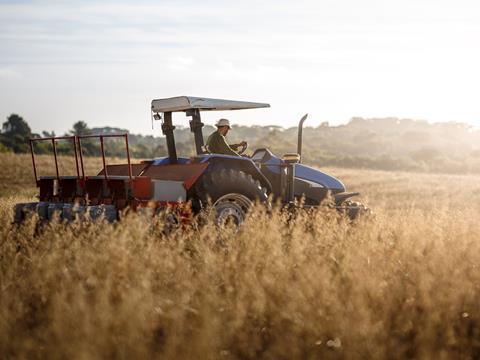 Farmers have long complained about the often opaque ways processors and retailers calculate the prices they pay their suppliers.

During the dairy crisis of 2015/16, for example, many were left infuriated by how long it took for price increases in the commodity markets to be passed on to the farmgate.

This could be about to change, however, with the government last week revealing plans to create new rules on "fair dealing with agricultural producers" as part of its agriculture bill.

It is considering giving farmers access to aggregated wholesale data from processors so they "have the tools they need to be able to challenge processors when they are not getting the right price", farming minister George Eustice told an Efra Committee hearing.

So how would this work? And what do processors make of it?

Details are scant at this stage, but Defra says it will "work with industry to explore where data collection can be expanded and what information is required" to help producers "strengthen their negotiating position at the farmgate". It hopes this will help them make "better-informed business decisions" and manage on-farm risks, ultimately leading to less dependency on subsidies.

To deliver on this, the key focus will need to be on better insight into how processors calculate prices, argues NFU ­economist Rohit Kaushish.
Farmers already have a pretty good idea of average farmgate prices and the prices their products sell at in retail, he says. But how processors arrive at prices is often a "black hole of information". What little wholesale prices data is available is often out of date, he adds.

If Defra is serious about creating more pricing transparency, the US government's market observatory could provide a useful reference point, Kaushish suggests. Under that system, processors above a certain size have to provide electronic updates on pricing and volumes traded to the observatory at least once a week, meaning farmers get a clearer picture of what's driving prices.
Industry concerns
Implementing this in the UK may not be simple, however. Farmers for Action chair David Handley, a long-standing proponent of greater supply chain transparency, warns of "big questions" over who collects and disseminates the data. "Would it be an independent body?" he asks.

Others point to sector-specific requirements and limitations. In meat, for example, collecting data could be complicated by the sheer number of cuts and the fact there is no set wholesale market for many, suggests British Meat Processors Association CEO Nick Allen.
Still, there is plenty of support for the idea. "One thing we don't understand is where cost is added to the value chain," says Jack Ward of the British Growers Association. "Where are those costs incurred and do they add value? It's very opaque and warrants opening up." But he agrees there could also be challenges and Defra's plans would need "careful thinking" as gathering data could be "monumentally difficult".

Kaushish at the NFU, however, is undeterred. There will always be some resistance, he says. Nevertheless, "in the US they found reporting and sharing this data became the foundation of the industry and a useful tool in enabling the supply chain to manage risk".

"We hear a lot about managing volatility and risk in farming, but before you start introducing futures contracts and revenue insurance models, you need the market transparency and data. Until then, we won't be able to develop those risk management tools."