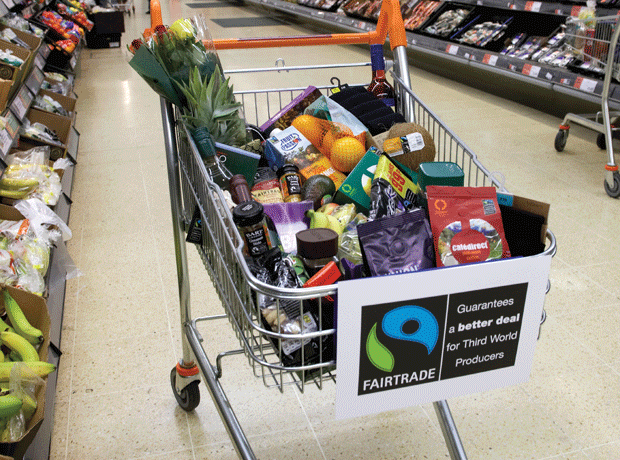 This week's fall of sterling to an all-time low against the US dollar could see shoppers paying more for imports of Fairtrade bananas and coffee.
The currency turmoil meant "more bad news for Fairtrade farmers and consumers", said Tim Aldred, the Fairtrade Foundation's head of policy, ahead of the pound recovering some of the early-week losses by Friday morning.
With food supply chains already "fragile" due to the impacts of the Russia-Ukraine war, the coronavirus pandemic and "climate damage", a weak pound would mean "additional exchange rate costs" for imports of food into the UK, he said.
British shoppers, as well as farmers in Africa, Asia and South America who export to the UK, would be affected by the currency turmoil, the Foundation warned.
"While Fairtrade farmers are protected from the worst effects through commitments to Fairtrade Minimum Price and Fairtrade Premium, they will still be hit by the overall market trend," Aldred said.
The British Retail Consortium this week estimated September food price inflation to be over 10% – what it labelled "the highest rate of inflation in the food category on record". The Resolution Foundation later warned the currency fluctuations could push up inflation, which in turn would cut living standards "by around 1%".
With consumers facing a winter of rising prices – not only of food but of fuel and electricity – the further squeezing of wallets by a plunging pound could cut demand for Fairtrade goods, Aldred suggested. Sales had largely held up during pandemic lockdowns and the rise of input costs and consumer price inflation late last year.
But a weaker pound and rising costs across international supply chains could see food businesses "opting for local procurement over international imports", said Philip Linardos, CEO of B2B online marketplace Shelfnow.