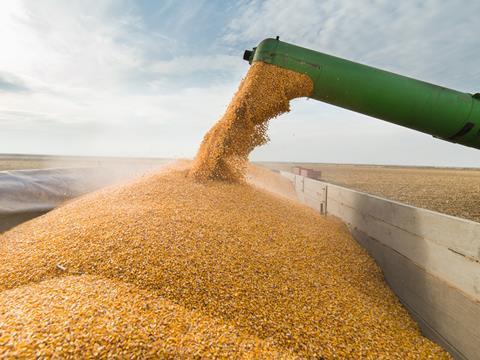 Farm input costs are rising three times faster than the headline UK inflation rate, which hit a 40-year high in April.
The headline Consumer Price Index (CPI) was up 9% year on year in April, the ONS reported on Wednesday. So-called 'agflation', meanwhile, topped 30%, according to farming consultancy The Andersons Centre.
The Andersons estimates, published before the official inflation update, attributed the disparity to the disproportionate impact on farming of the Russia-Ukraine war, which has jacked up already sky-high expenses such as fuel, fertiliser and feed.
The rising input costs were "also showing elsewhere", the consultancy warned, including in contracting, crop protection and building materials, with the gap between general inflation and agflation leaving farmers "feeling a severe squeeze on margins".
British Retail Consortium CEO Helen Dickinson on Wednesday said "historically high global food prices, rising costs of animal feed, and disruption in supplies as a result of the Ukraine war" meant food producers had been "hard hit".
Dutch bank ING said that although general or headline inflation in the UK "had probably peaked" at 9%, it warned of "further pressure in food and services".
While costs have gone up across the board in British agriculture, tillage farmers appeared best placed to ride out the inflationary storm due to the prospect of "a stellar year" for prices and soaring demand for crops such as wheat and rapeseed, The Andersons Centre added.
And although pig farmers were likely being left worst off due to feed making up around 70% of production costs, the centre warned that dairying and livestock were "also feeling the strain".
Andersons' warnings followed the publication of similar data from feed supplier AF last month, which revealed average farm input costs had risen by 46% over the past 18 months.
It comes as a new report by dairy sector experts Kite Consulting warned of cost-of-production pressures on farmers would potentially require governments to rethink the impact of environmental policies on food supplies.
Kite said "commendable and much-needed initiatives to minimise climate change" risked cutting food production at a time when war and inflation had already caused supply and pricing concerns.
The rigours of environmental policy requirements could leave a gap in world dairy supply equivalent to twice the UK's annual dairy production, Kite warned, accusing Western governments of failing to understand the growing importance of and demand for dairy goods in major non-Western economies such as Brazil and China.
"Whilst some policy makers advocate a reduction in dairy in Western economies, they may not appreciate the value of dairy nutrition, taking into account sustainability, especially for developing markets," Kite said.