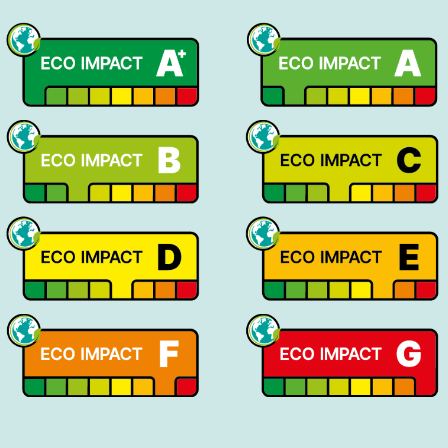 Global food giants such as Nestlé, alongside retailers including M&S, the Co-op and Sainsbury's, are among the members of a new non-profit organisation that will roll out front-of-pack eco-scores on food from September.
Foundation Earth, which is also supported by a host of UK food brands and top food and environmental scientists, was the brainchild of late Finnebrogue Artisan founder Denis Lynn, who devised the scheme's concept but died in May following a freak quadbike accident.
The labelling scheme will draw on data from the world's two leading systems for measuring the environmental impact of food production – devised by advisory company Mondra and the EU-funded food innovation initiative EIT Food.
The foundation will roll out a pilot of its traffic light-style scores on products sold by M&S, Costa Coffee and a group of the UK's leading food brands in September, using the Mondra method – which draws on data from a paper published by researchers at Oxford University and Swiss research institute Agroscope in 2018. It is aiming for a full rollout of the labelling scheme across Europe from next year.
Measuring criteria including a product's carbon emissions, water usage, impact on biodiversity loss and water pollution, the scheme will also analyse a product's environmental impact from farming, processing, packaging and transport.
The foundation's aim was "to promote more sustainable buying choices from consumers and more environmentally friendly innovation from food producers, who will be determined to secure a better score", it said.
Alongside Nestlé and the three UK supermarket chains, protein giant Tyson Foods and Spanish supermarket Eroski sit on Foundation Earth's industry advisory group. Each business has signed up to "explore the potential for environmental labelling on food products and to support Foundation Earth's ambition to help build a more sustainable food industry". A separate scientific committee will be led by food safety expert Professor Chris Elliott.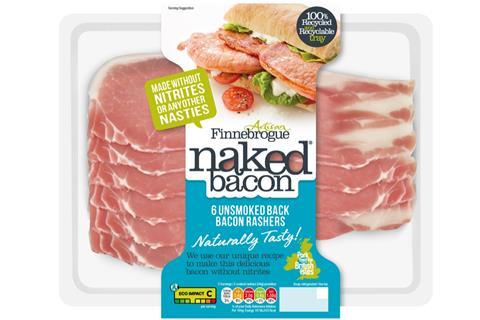 In addition to the September pilot, Nestlé is funding an intensive nine-month research & development programme to prepare the foundation for a full Europe-wide rollout by the autumn of 2022.
The R&D programme will combine the Mondra scoring method with a system devised by an EIT-funded consortium of Belgium's Leuven University and Spanish research agency AZTI.
Foundation Earth said the Mondra and EIT systems were globally unique, because they both allowed two products of the same type to be compared on their individual merits via a complete product life cycle analysis, as opposed to simply using secondary data to estimate the environmental impact of an entire product group.
The initiative would "create a universal eco-labelling scheme that is based on good science and that customers can easily follow", said M&S, while Denis Lynn's daughters called on the rest of the food sector to support the initiative and "help us finish the job our Dad started".
Lynn's company, Finnebrogue Artisan and its Naked brand is among those who will take part in the September trial and carry the new eco-scores. Other companies taking part include Meatless Farm, Greencore, Abel & Cole, M&S and Mash Direct.
Environment secretary George Eustice said the foundation's ambition to develop a universal eco-labelling scheme had "the potential to help address the urgent challenges of sustainability and climate change".
M&S head of food innovation Dominic Darby added that the retailer – one of the first to launch front-of-pack nutrition traffic lights – saw "real power in the collaboration between supply chains, manufacturers, brands and retailers to create a universal eco-labelling scheme that is based on good science and that customers can easily follow".
Meanwhile, Nestlé's European Affairs manager Johannes Weber said the project would "help us to further develop the concept of communicating the environmental impact of our food and beverage products".
Foundation Earth provided "the opportunity to test environmental footprint methods, learn how different products perform and establish how consumers respond", he added. "We hope this could help inform discussions in Europe with regards to a universal system for environmental scores."