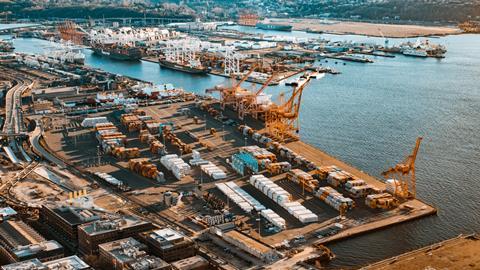 The government has confirmed there will be new checks on food sent to Northern Ireland from Great Britain as part of the Brexit deal.
The announcement came as part of plans released on Wednesday outlining how the Northern Ireland protocol agreed last year will be implemented.
The government confirmed that the existing border infrastructure will be expanded at ports and airports to accommodate the additional checks, although no new border posts will be built.
This will include additional checks on food at Belfast Port, Warrenpoint Port, and both Belfast airports, while Larne Port will be designated for live animal imports.
Michael Gove, speaking in the Commons, confirmed there will be no customs fees payable on goods entering NI that are "at risk" of crossing the border into southern Ireland, although the document does not specify how "at risk" will be determined. Brussels is reportedly pushing for tariffs to apply to all goods with rebates then provided for goods that remain in the territory.
The government also said there would be no export declarations, exit declaration, or customs and regulatory clearance for any goods leaving GB for Northern Ireland.
Border checks are the biggest worry for many businesses which fear the existing framework could mean each truck entering NI from GB suffers severe delays and thousands of pounds in administrative costs.
Any delays could cause havoc for supermarkets who often supply NI stores from distribution centres in GB. Manufacturers and producers have similarly developed complex supply chains that often criss-cross the Irish Sea, making them highly dependent on frictionless trade.
While industry broadly welcomed the government's announcement, many reiterated calls for greater clarity.
"This acceptance of the hurdles that need to be overcome is a good starting point but there are still many questions that are left unanswered," said Aodhan Connolly, director of the Northern Ireland Retail Consortium.
This includes comments that trade from NI to GB will remain "unfettered".
"There remains the need to see much more detail on how the UK will guarantee unfettered access for NI goods to the GB market. That needs confirmed [sic] as a matter of priority," said a Manufacturing NI spokesperson.