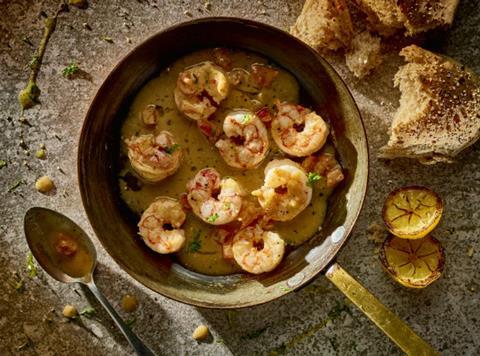 Iceland has made a fresh commitment to ensure all of its branded fish and seafood is sourced responsibly with the creation of a new sustainable fishing scheme.

The frozen food specialist has trademarked the name Sea Kind as a marker of sustainability that will appear on all its seafood products.

The Sea Kind name demonstrated Iceland had adhered to five key sourcing principles: traceability, transparency, risk assessing its supply chain, making responsible sourcing decisions and 'doing the right thing', it said.
As part of its commitment to responsible sourcing, the retailer has also become a member of the Sustainable Seafood Coalition.

The move coincided with the launch of new additions to Iceland's fish range last week to reflect the "consumer trend towards premiumisation". New products include rainbow trout fillets, salt-baked sea bass, luxury hand-filleted tuna steaks and sugo gamberi (Argentinian prawns cooked in a fiery tomato sauce).

Iceland said the new products and emphasis on sustainability were intended to cement its leadership in frozen fish. It has also launched a new PR and marketing campaign to encourage more consumers to buy and understand the benefits of frozen fish.

"The extension of our frozen fish and seafood range underlines our commitment to offering customers new and exciting top-quality products, while continuing to demonstrate the many benefits of freshness, convenience, reduced waste and great value that frozen fish can offer," said Iceland's trading director of food development Neil Nugent.

"We are proud to hold the position of leading frozen fish supermarket in the UK and will continue to develop our products and range to build further on this success."