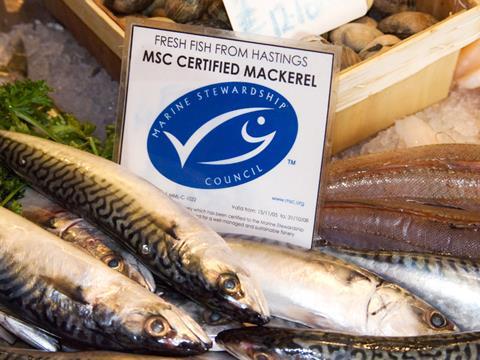 The Marine Stewardship Council has committed to improving aspects of its assurance scheme, following a prolonged period of criticism from MPs and NGOs.

Giving evidence to the Commons Environmental Audit Committee's Sustainable Seas inquiry yesterday, MSC CEO Rupert Howes conceded it "isn't perfect" and admitted there was room to improve aspects of how the seafood NGO operates.
The MSC would take action to improve the governance of independent certifiers, who accredit fisheries on its behalf, Howes told MPs, with potential measures including adding more decision-makers to the certification process, and removing the final judgment on certification from a sole certifier.
"There are opportunities to move more quickly on aspects of assurance such as how the certifiers are performing and we will be working with those stakeholders to see how we can bring in those improvements more quickly," he said.

"We welcome engagement from our stakeholders. Following concerns raised by the WWF on our protection of marine ecosystems, we strengthened standards as a result."

It follows the abandonment of plans to strengthen its unit of assessment requirements (the rules around how fisheries become MSC-certified) last month, amid concerns the MSC's plans to clamp down on the so-called compartmentalisation of fisheries did not go far enough.

Compartmentalisation - where fisheries can be certified as sustainable, even if crews also catch non-certified fish using unsustainable practices on the same trip - has led to intense scrutiny into the efficacy of the MSC's standards. Retailers and MPs urged the MSC into launching reforms earlier this year.
The inquiry also saw criticism of the MSC over claims it was unfit for the small-scale fishing industry by Charles Redfern, founder of sustainable canned fish brand Fish4Ever, with somewhere between 90% and 95% of MSC-labelled fish fished industrially, he claimed.

Meanwhile, the WWF said it had raised concerns over "a number" of fisheries that had regained MSC certification in recent years, with WWF chief adviser for marine Louise Heaps telling the committee it expected the MSC to introduce stronger checks and measures to ensure independence in order to keep up with consumer expectations.

In response, Howes stressed the MSC standards remained "high and robust", with only 14% of fisheries worldwide demonstrating they could meet the standards. Some 80% of fisheries improvement programmers were based on MSC guidelines, he added.

Howes added the MSC would unveil its updated unit of assessment on 25 September, considering impacts of operations on protected, endangered and threatened marine species not fished by MSC crews.