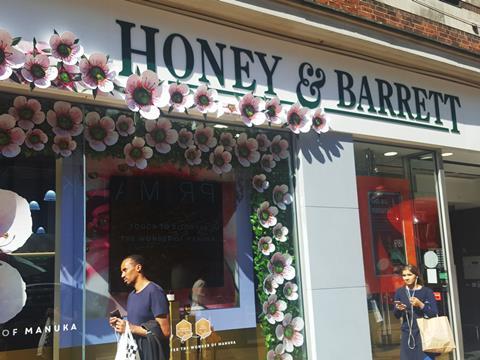 Holland & Barrett has ramped up its testing procedure for Manuka honey to reassure customers they are purchasing a genuine product.

As of last week, every batch of the 34 Manuka honeys it stocks will be tested twice to ensure it has the appropriate level of the natural compound methylglyoxal (MGO) to be considered Manuka honey.

Each honey is then given a special stamp to highlight its authenticity to customers.

This level of testing is not a regulatory requirement in the UK, but Holland & Barrett is following the lead of the New Zealand government's guidelines.
It comes amid growing concerns about the authenticity of Manuka honey in recent years. In 2014, a Grocer investigation found widespread discrepancies between on-pack claims and the actual contents of many Manuka honey jars.

Holland & Barret said it was confident its new procedure would ensure it sold only authentic products that had not been diluted or compromised along the supply chain. So far, the new testing process had not resulted in any products being found wanting or led to any delistings.

Prior to the new regime based on MGO, H&B had used various rating strategies for Manuka honey, but said these had been "causing confusion" among customers. It had collaborated with suppliers to ensure all had moved on to the new MGO-based system, the retailer added.

Holland & Barrett introduced the new measures as part of a £1.5m marketing campaign, the Wonder of Manuka, which has seen its Marble Arch flagship store in central London change its name to Honey & Barrett for four weeks.

The shop window has become interactive, allowing customers to watch its 30-second advert showcasing the health benefits of the honey.