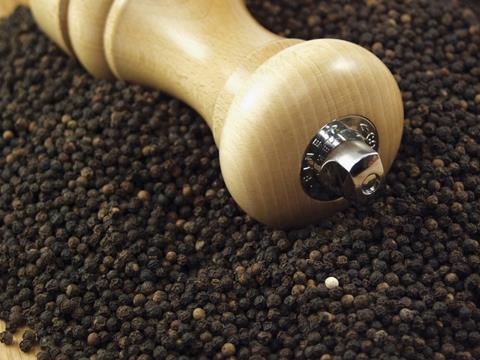 Global pepper prices have reached an all-time high having followed an upward trend for the past six years.
Vietnam is the largest producer and exporter of pepper, and prices for Vietnamese pepper delivered into the EU are currently about £7.65/kg, 40% up on last year. In fact, if you compare them with five years ago, prices have soared by nearly 310%.
The cause of these record high prices is surging demand. From 1991 to 2011, demand from emerging markets, such as South East Asia, increased nearly fourfold, and in China demand grew more than 200%.
Demand from mature markets has also increased, albeit at a much slower rate: 15% in Europe and 45% in North America. This has led to global pepper consumption rising by 60% over the period, to reach 430,000 tonnes in 2011.
In emerging markets, much of the increase can be attributed to higher consumption of meat products, which benefit from more pepper seasoning. Demand has been sustained despite rising prices, leading to a continual reduction in stocks.
Stock levels have been aggravated by production issues. In Vietnam, output is forecast to be between 130,000 and 140,000 tonnes, down about 13% from last year's estimated 150,000 to 160,000 tonnes. This reduction is putting further upward pressure on prices.
Things look a little brighter elsewhere. The Indian crop is expected at 60,000 to 70,000 tonnes, up 75% year on year, and production levels in Sri Lanka and Indonesia are projected to improve.
But even with higher production from the smaller producers, the continuing demand growth and lower production from Vietnam are expected to keep pepper prices high.

Jara Zicha is a market analyst at Mintec