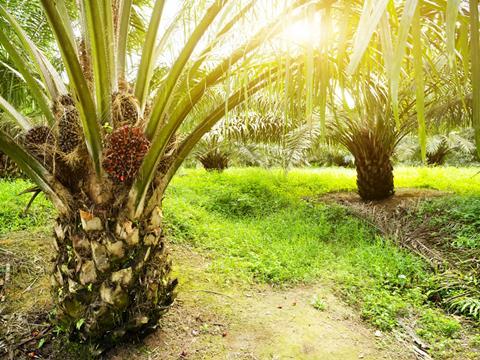 PepsiCo is facing fresh pressure to cut its ties with Indofood after the Indonesian food giant's palm oil subsidiary attempted to withdraw from the RSPO.

PT PP London Sumatra Indonesia Tbk (Lonsum), a subsidiary of Indofood's plantation arm IndoAgri, was sanctioned by the RSPO Complaints Panel in November 2018 over "grave" violations of RSPO principles and Indonesian labour laws at its facilities.

It was ordered to "provide an updated Action Plan, with clear milestones and a timeline for implementation" within 30 days, but failed to meet the deadline.

Having received a warning from the RSPO on 15 January 2019 that it could be suspended "with immediate effect" if it did not deliver the plan within three days, Lonsum announced its intention to quit the scheme.

In a letter to the RSPO, Muhammad Waras, head of sustainability at Lonsum, said the company was "extremely disappointed" with the Complaints Panel decision and "was not in agreement" with some of the findings of its investigation.
He also criticised the RSPO for giving the company an "unrealistic" deadline to deliver the corrective plan, which he claimed had been delayed by the end-of-year December holidays.

"We have therefore decided to concentrate our sustainability journey and practices on implementation of the mandatory Indonesian Sustainable Palm Oil standards," he said. "We hereby submit this letter as notice that PT PP London Sumatra Tbk (Lonsum) is withdrawing from the RSPO certification scheme with immediate effect."

However, the RSPO has since warned that Lonsum, as a subsidiary of an RSPO member, cannot withdraw from the scheme. In a letter to Waras, RSPO CEO Datuk Darrel Webber insisted the RSPO would only engage with Lonsum's parent company PT Salim Ivomas Pratama on matters of membership.

The row has prompted the Rainforest Action Network - one of three NGOS that filed the initial RSPO complaint against Indofood - to renew its calls for PepsiCo to "terminate" its joint venture partnership with Indofood. "This must be the last straw for all companies still doing business with Indofood," said Robin Averbeck, agribusiness campaign director with Rainforest Action Network.

In a statement sent to The Grocer, PepsiCo said it was "very disappointed" to learn of IndoAgri's attempt to withdraw Lonsum from the RSPO.

"This is unacceptable and inconsistent with our policy and commitments on sustainable palm oil," said a PepsiCo spokeswoman. "We support the RSPO's Complaints Panel process and continue to urge IndoAgri to act immediately to resolve the identified issues and strengthen their palm oil policy and grievance mechanism."
PepsiCo and its Indonesian joint venture company IndoFood Fritolay Makamur (IFL), stopped sourcing palm oil from IndoAgri "some time ago", she added.