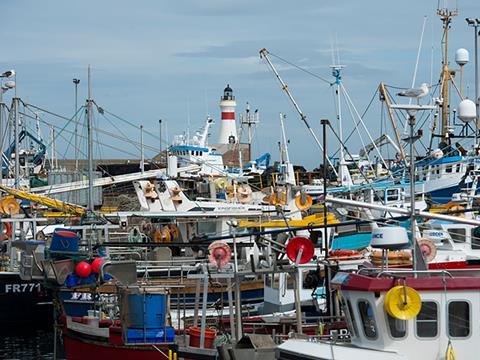 Any attempt by EU countries to scupper the UK's post-Brexit plans to take back control of its waters could lead to a new 'Cod War', pro-Brexit lobby group Fishing for Leave has warned.

Denmark and up to seven other EU member states are considering how to contest the British government's plans to take back control of its fishing waters post-Brexit, according to a report in The Guardian this week, with suggestions the dispute could ultimately be taken to the International Court of Justice in The Hague.
The Danes had "historical rights" to UK fisheries dating back more than 500 years, according to the report. The issue of access to the 200-mile UK Exclusive Economic Zone was "crucial" to many coastal communities in Denmark, foreign affairs minister Anders Samuelsen told The Guardian.
"The British claim of getting back your waters is a nonsense, because you never had them… for fish," added Danish Fishermen's Association CEO Niels Wichmann, who suggested the EU should threaten to block the sale of British fish on the continent unless it was allowed access to UK waters after Brexit.

The Danish claim was "spurious" and had "no legal basis", said Fishing for Leave spokesman Alan Hastings who warned any dispute cou-ld quickly escalate to levels last seen during the Cod Wars of the 1970s.

"The UK will revert to international law under the UN Convention on the Law of the Sea and be free to manage our own waters with no historical access or allocations to honour - that's the hard reality," he said.

Hastings urged the government to make a manifesto pledge it would not cede control of its fisheries ahead of the upcoming general election "as a priority".
A Defra spokeswoman said: "We recognise the importance of our fishing industry and leaving the EU is a real opportunity to review fisheries management in the UK.
"As we begin exit negotiations we will be looking closely at current international fisheries agreements in place and will be working hard to achieve the best possible deal for the whole of the UK fishing industry."
Read more from The Grocer's 2017 Meat, Fish & Poultry special below: