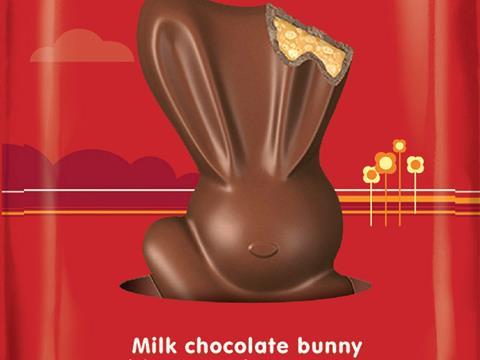 Mars risks 'un-hoppy' shoppers and retailers as production problems have led to a shortage of its MaltEaster Bunny.

Far from breeding like rabbits, the chocolate novelty - also available in gift packs - is in short supply after the confectioner's co-pack supplier suffered a slowdown in production over the Christmas period.

Mars has admitted it hasn't been able to meet all demand for the 29g Bunnies - returning for the seventh consecutive Easter - leaving retailers wondering if orders will be fulfilled.

One wholesaler told The Grocer the situation was affecting work it had undertaken for Easter. "We did a lot of advance work - particularly with pre-sales into the independent retail sector - to get them to support the season more effectively," the wholesaler said.

"This may mean that we have set ourselves up to disappoint the most important customers we work with."

He added the "very strong advertising campaign" for the products had increased demand for the Bunnies.

"Consequently, retailers may think it is our fault that we did not secure adequate product."

Mars is understood to have told retailers its co-packer was this week starting continuous production that, if it progresses as planned, would bring stock levels back up to normal by the end of February.

"We are working hard to get back into full ­supply quickly and working with our trade partners to meet their needs and the consumer demand," a Mars spokesman told The Grocer.