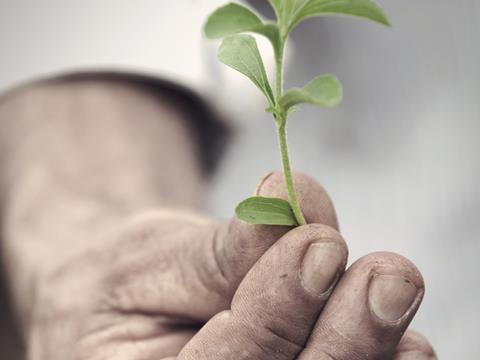 US stevia supplier PureCircle is to ramp up production by almost 200% in the face of growing demand for the natural sweetener.
The Chicago business – a major global producer of stevia sweeteners – intends to this year plant 16,000 tonnes, a threefold increase on 2017.
The increase in planting is in part due to PureCircle's new farming partnerships in North Carolina, where farmers have begun to use land that once grew tobacco to produce StarLeaf, PureCircle's proprietary non-GMO stevia plant. Trials in the autumn confirmed stevia thrives in soil conditions favourable to tobacco.
Around 80% of PureCircle's plants this year will be StarLeaf, with the proportion expected to rise next year to 90%. The business unveiled the plant last June, claiming it contained 20 times more sugar-like steviol glycoside than standard stevia leaf varieties. It came as part of PureCircle's $100m Stevia Agronomy Program to create the world's largest non-GMO stevia supply.
Consumers have seen a significant increase worldwide in lower-calorie and zero-calorie product launches featuring stevia amid the introduction of sugar levies and fears over obesity.
Last year, some 3,500 new lines rolled out with stevia – a 10% increase year on year [Mintel]. Between 2012 and 2017, new food with the calorie-free sweetener increased 57%, while drinks were up 161%. Coca-Cola, Danone, Kraft Heinz, Nestlé, PepsiCo and Unilever were among suppliers to introduce stevia-sweetened lines.