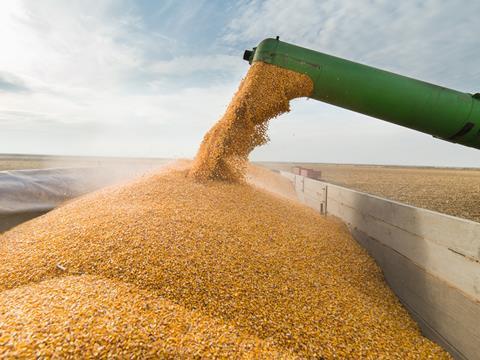 The war in Ukraine could see world food prices rise again by more than 20% on top of last month's all-time high, the UN's food agency said on Friday.
The Food and Agriculture Organization (FAO) warned a "global supply gap" caused by the Russian invasion "could push up international food and feed prices by 8-22% above their already elevated levels". Russia is the world's biggest wheat exporter, while Ukraine is also a leading source of grains and oilseeds.
Although Ukrainian president Volodymyr Zelensky on Friday vowed crops would be sown as usual this year, the FAO said the war meant a "very high likelihood of disruptions to Ukraine's grain and oilseed harvests". Meanwhile, "trade restrictions on Russia's exports of cereals and other basic foodstuffs" were also possible.
As Russian soldiers appeared to open new fronts targeting several Ukrainian cities, Zelensky, according to state news agency Interfax, said "we must make a full-fledged sowing campaign this spring, like any spring, as much as possible".
The prospect of further price rises came after what the FAO said were "near-uninterrupted increases since the second half of 2020" and last month's pre-war record.
On Thursday, the US Department of Agriculture said "recent military action in Ukraine" had "significantly increased the uncertainty of agricultural supply and demand conditions in the region and globally".
Warning of a food security crisis in countries that rely on exports of Russian and Ukrainian food commodities, the FAO said "every effort" should be undertaken to keep supply chains "fully operational". It listed the need to protect standing crops, livestock, food processing infrastructure "and all logistical systems".
For barley, wheat and maize, the antagonists made up 19%, 14% and 4% of global output respectively between 2016/17 and 2020/21, according to the FAO, which estimated "almost 50 nations" depended on the two countries "for over 30% of their wheat import needs".
"The Russian Federation and Ukraine are among the most important producers of agricultural commodities in the world," the FAO said. It warned any "trade embargo on Russia's exports, or a self-imposed export restriction" would case "considerable disruptions" to the global market for fertiliser, of which Russia is the leading exporter. It is also Europe's biggest source of gas, a key fertiliser component.
On Friday, Norwegian fertiliser giant Yara said it had "stopped all sourcing from suppliers linked to Russian-sanctioned entities and persons". Yara had earlier in the week announced production cuts and on Friday announced it "repeats its concern for global food security and calls on government action to protect food supply chains and decrease dependency on Russia".