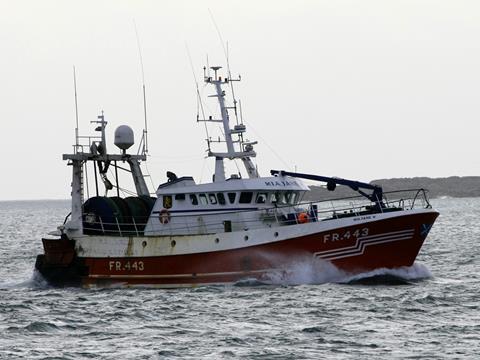 Seafood is set to be among the commodities worst hit by Brexit, even if Theresa May's draft deal gets the go-ahead.
The PM's proposed Brexit deal is "aimed at a managed and gradual exit of the UK out of the EU", which should minimise disruption for food and agribusiness companies on both sides, a new report from Rabobank said this week.
Trade between the UK and EU will continue "unchanged" during the transition period of almost two years, it notes, and if negotiators fail to come to an agreement on the future relationship by the end of that period, a temporary UK-EU customs territory will "facilitate a continued free flow of goods with minimal red tape".
However, seafood would be exempt from this customs territory. "If the EU and the UK are not able to reach a deal on fisheries as part of the deal on the future relationship, the UK is going to have difficulties finding new export markets for its seafood landed in UK waters," warns Rabobank.
In 2017, UK seafood exports to the EU amounted to £1.3bn in 2017, and made up 70% of the UK's total seafood exports. EU supplies made up 30% of the UK's seafood imports.
Both the UK and EU have "expressed an interest in continued trade for fisheries", notes Rabobank.
"The political declaration states that the UK and the EU should cooperate to ensure fishing at sustainable levels, promote resource conservation, rational management and regulation of fisheries in a non-discriminatory manner, and use their best endeavours to establish a new fisheries agreement on, inter alia, access to waters and quota shares," it adds. "The parties will aim to conclude and ratify the new fisheries agreement by 1 July 2020."
However, politicians have reached stalemate over what access EU fleets should have to UK waters.
From 2012 to 2016, EU vessels landed on average £521m of fish and shellfish a year from the UK's Economic Extensive Zone, which is more than five times the UK's catch in common EU waters.
The UK government wants to get control back over fishing quotas and has "rejected the EU's position that any trade deal should include access to fisheries," Rabobank says. But EU leaders have warned a fisheries agreement that builds on "existing reciprocal access and quota shares" will be a matter of priority – pointing to difficult negotiations ahead.