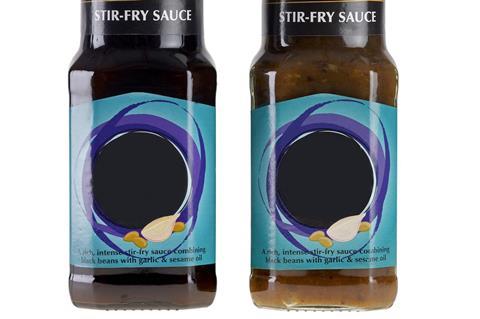 A leading bottle supplier has urged soy sauce and Asian ingredient brands to switch to amber glass bottles to combat the ongoing shortage of flint glass leaving supermarket shelves bare of goods.
Soy sauces have been flying off the shelves since lockdown began as Brits turned to home-cooking en masse, leading to a "huge upturn in demand for products in white flint clear glass," said Lynne Sidebottom, sales and marketing director at bottle manufacturer Beatson Clark.
However, with pubs having been closed since March and only now reopening, amber glass – commonly used in beer bottles – had become more widely available, said Sidebottom.
"With the pubs being closed we have an imbalance – there is amber glass available which can be had in quite quick timescales.
"We've been trying to promote it for products specifically like soy sauce, worcestershire sauce – when the product is brown, it's possible to have it in brown glass."
Yet she said despite Beatson Clark's efforts there had been little uptake from suppliers. "There is no change in cost, which is more or less the same – I think it's just tradition and what [brands] are used to."
The Heinz-owned Amoy brand confirmed to The Grocer last month its soy sauce had been hit by the "short-term availability" of bottles, adding it was "working very closely with our supplier to resolve this as a matter of urgency whilst taking steps to minimise the effect on availability" – though it did not reveal the identity of its bottle supplier.