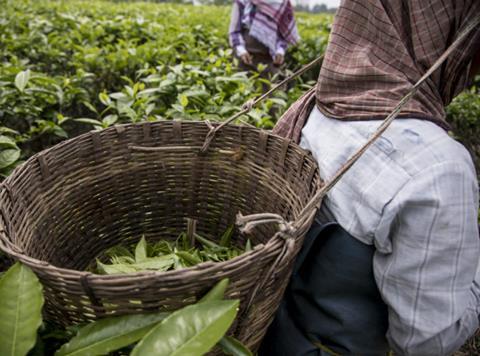 Twinings has become the UK's second major tea brand to publish a full list of its suppliers in India.
The business has added a 'sourcing map' to sourcedwithcare.com, the website for its ongoing Sourced with Care sustainability initiative. The new feature names all tea estates in Assam, Darjeeling and southern India that provide Twinings with tea.
Sourced with Care is aimed at improving the lives of tea communities that supply the brand. The programmed ensured "we are present on the ground, understand the needs of workers, farmers and their families and are able to address them," said a Twinings spokeswoman. "Transparency is part of the journey to improving the lives of tea communities we are sourcing from, and is important to drive the change we all aspire to see."
Twinings' list of suppliers – which follows one by Yorkshire Tea owner Bettys & Taylors – was hailed as "a major victory for campaigners" by Traidcraft Exchange.
In May, a report from the international development charity claimed Assam estates "believed to supply UK tea companies" trapped female workers in an unchecked culture of surveillance and control by management, with pay below the local minimum wage levels, accommodation that is "often leaky and in a state of disrepair", and sanitation "minimal or non-existent, with open defecation the norm when working".
Traidcraft then called on the UK's big tea brands to be transparent about which tea estates they buy from. More than 7,000 people have since signed an online petition to back Traidcraft's demand.
The organisation's senior policy adviser, Fiona Gooch, said Twinings' decision to publish its list put "pressure on the other big tea brands – PG Tips, Tetley, Typhoo and Clipper – to follow suit".
She added: "Full disclosure of a company's suppliers is a positive global trend and one that all businesses, no matter who their customers are, can and should undertake."