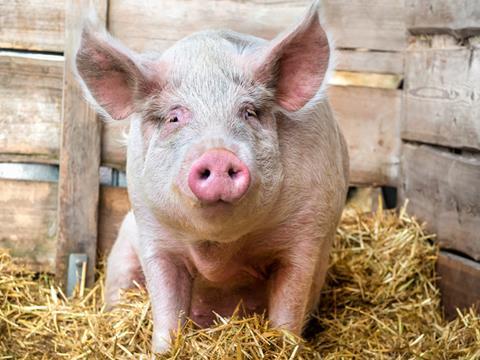 Under-pressure cereal farmers are diversifying into livestock in the face of increased market volatility and the prospect of dwindling direct payments.
Indoor sow finishing and broiler chicken facilities are among the sectors cereal farmers have moved into in a bid to remain competitive as the industry gears up for the phasing out of CAP payments from 2021.
"It provides some regular income against ever more volatile global commodities markets and an element of security for when subsidies become less and less," one farmer who had recently diversified into pork told The Grocer. "It just makes good sense to use this small bit of land to expand the business – it doesn't eat into our arable production, creates jobs, and makes us more robust."
Another farmer, who was moving into poultry production, said: "We're not sure what we will get from Defra's proposed public goods payments. This gives us financial security in the meantime."
It comes as Defra figures showed the number of pigs in the UK this June was at its highest since 2004, with the population growing above five million for the first time in more than a decade and up 13% since 2011. Broiler slaughterings were also up, by almost five million per month, or 27% between September 2011 and the same period in 2018.
The rising value of pork made it an attractive option for farmers, said NPA senior policy advisor Ed Barker, who suggested it could also mean more British pork would be available after Brexit.
"Self-sufficiency in pork is on the up, with the majority of products such as pork shoulder reared in the UK. However, we won't be self-sufficient in products such as bacon anytime soon," he said. "But overall, the value of the carcase is increasing because we're gaining exports to places like China where they prefer the fattier cuts the British don't use."
Direct payments made up on average 13% of cereal farmers' revenue and 79% of their profits between 2014-2017, according to Defra's analysis of the impacts of removing direct payments published in September.
The figure was higher than the 61% average across all farms, and significantly above the 20% and 8% recorded for more profitable pork and chicken farms respectively. Without the direct payments, some 42% of farms would have made losses in the same period, Defra's data showed.
"Moving into livestock can provide financial resilience for arable farmers," said the NFU's chief combinable crops advisor Jack Watts. "Essentially, they can provide a building with a guaranteed end market for the broiler meat or pork they produce. Then, should there be a dip in price for crops, livestock feed price will follow."