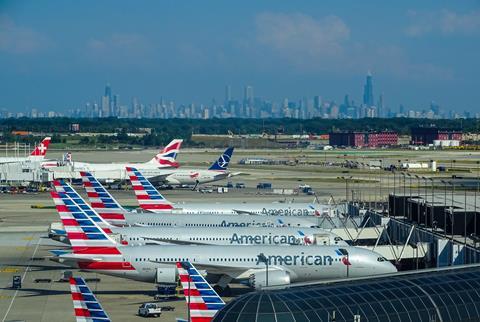 The UK is set to maintain the EU's punitive tariffs on US goods following the end of transition period, in a move that could cost the food industry £45m per year.
Brussels imposed a 25% tariff on $4bn of US products last week, including chocolate and seafood, after the World Trade Organization authorised retaliatory action for Washington's illegal subsidies to Boeing.
In the UK, sweet potatoes are set to bear the worst of the brunt with an £11m tariff bill each year, analysis of 2019 trade data shows. Nuts and sauces meanwhile will both face additional tariff charges of more than £4.5m.
While the UK will be free to choose whether to maintain the US tariffs from next year, the trade department confirmed it is reserving its right to continue imposing the tariffs if "satisfactory progress" has not been made towards a settlement.
"We expect the imposition of tariffs will lead the US to negotiate a fair and balanced settlement that will finally put an end to these disputes. That is the UK's priority," said a trade department spokeswoman.
"These tariffs are in nobody's interests and damage industry and livelihoods on both sides of the Atlantic. We want to de-escalate this issue with the US and get these tariffs removed so we can move our trading relationship forward."
The new tariffs are the latest escalation in a multi-year trade war between the EU and the US that has led to punishing duties on both sides of the Atlantic. Scotch whisky exports have fallen by a third since the US introduced tariffs last year in retaliation for EU subsidies to Airbus, while US whisky distillers have suffered a similar loss to EU sales after the EU targeted American whiskey in response to President Trump's decision to impose tariffs on European steel and aluminium.
Karen Betts, CEO of the Scotch Whisky Association, told The Grocer last month if a resolution was not reached by the end of October this year, she expects "they are going to be in place for many months to come".
Valdis Dombrovskis, the EU's trade commissioner, confirmed last week while Brussels would exercise its right to impose tariffs, the EU is "ready to remove our tariffs if the US removes its tariffs", according to the Financial Times.