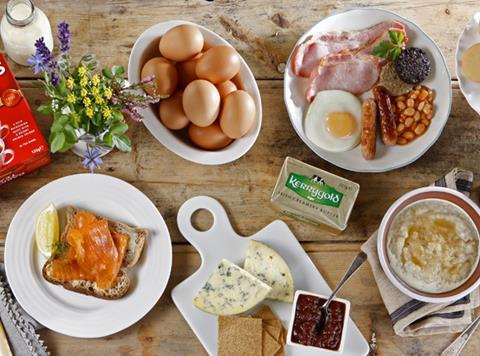 More than nine out of 10 Irish food and drink suppliers now feel confident they are ready for Brexit, despite the challenges raised by the coronavirus pandemic, new research by Bord Bia has revealed.
An "intensified focus on strategic planning" following preparations for Brexit had reaped rewards for Irish companies during the pandemic, according to Bord Bia's latest Readiness Radar report, with 91% showing "continued preparedness" through the crisis.
Some 45% of the 128 suppliers polled by the organisation reported having formally embedded continuity plans, while 72% had carried out identification and assessment of critical single source suppliers, according to the study.
Meanwhile, a further 69% had undertaken vulnerability assessments of their most critical suppliers, the report found. The report builds on the previous work of the Bord Bia Brexit Barometer, which has been assessing industry preparedness for the UK's departure from the EU since 2017.
Given the speed with which the coronavirus pandemic had swept across the globe, this level of preparedness was described as "highly impressive", Bord Bia suggested.
"Risk assessments that would prove highly valuable during the pandemic, such as the potential loss of critical customers, suppliers or production facilities, had been undertaken by the majority of food and drink manufacturers," it said.
"While it is frequently said there are no upsides to Brexit, the culture of planning for it that has emerged in the industry since 2017 may justify a modest caveat to that maxim."
The report also found that 55% of respondents stated they were planning to grow sales in the UK after Brexit, with 45% stating their plan was to maintain sales in the UK. However, some 71% of respondents were now actively seeking to expand into new markets, while 52% had marketing strategies for non-UK export markets.
Findings also showed an evolution of Brexit preparedness, Bord Bia said. Last year the majority of Irish food and drink companies said they had developed contingency options for holding stock in response to Brexit.
And while stockpiling is still an important factor, the 2020 results showed that customer relationships had progressed to "more commercially-focused conversations focusing on future contract arrangements in the post-transition period, custom duties and the importer of record being identified".
Eight out of 10 respondents felt comfortable identifying the tariff classifications for their products, it added.
"Covid-19 has been the catalyst for Irish food and drink companies to realise how robust their plans are for Brexit, with 91% of food and drink companies showing continued preparedness," said Shane Hamill, Bord Bia's strategic projects manager.
"What is clearly evident is the resilience and determination of the Irish food industry to meet market challenges, with an increased eagerness to evolve conversations with UK customers on key issues relating to supply chain logistics."
Valuable skills in risk management had been learned by the Irish food, drink and horticulture industry as a result of Brexit, Hamill added.
"There's evidence that the industry has been better able to manage the impact of Covid-19 because of the intensified focus on strategic planning that was implemented to manage. In fact, the data shows that there has been an increase in optimism in the industry towards the impact of Brexit compared to 2019."