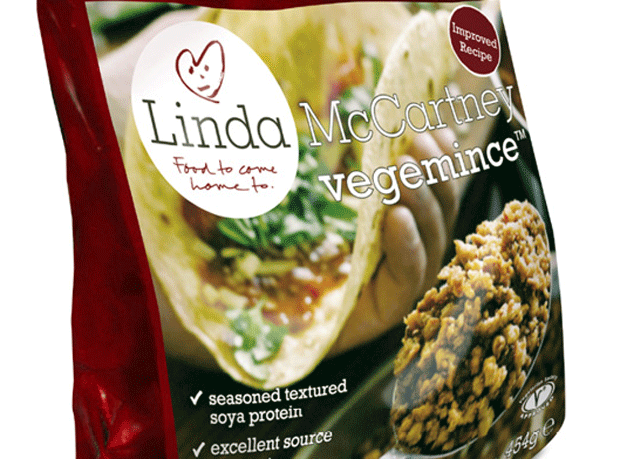 Frozen soya mince products will be back on supermarket shelves by mid-November – six months after they were pulled as a precaution, Hain Daniels Group has confirmed.
The meat-free giant voluntarily withdrew seven Linda McCartney products as well as own-label packs of frozen soya mince in May as a precaution after its supplier revealed a "specific soya-based raw material had not met microbiological standards during routine sampling".
Since then, many vegetarians and vegans have taken to social media, as well as The Grocer website, to complain.
One reader wrote on thegrocer.co.uk: "Vegans are in a pickle as they can't eat Quorn, so something needs to be done."
Another posted: "It is devastating. I eat soya mince every week but do not like the dried soya mince. These people need to realise that there are a lot of vegans out there!"
A spokesman for Hain Daniels said it expected products to be reintroduced by mid-November.
"Our supplier has updated their systems and is now in a position to commence production complying to our rigorous quality standards," he said.
"It will take time to build up supplies to previous levels, and we are working to achieve this as quickly as possible.
"We are sorry for any inconvenience caused and really appreciate everybody's understanding and patience," he added.