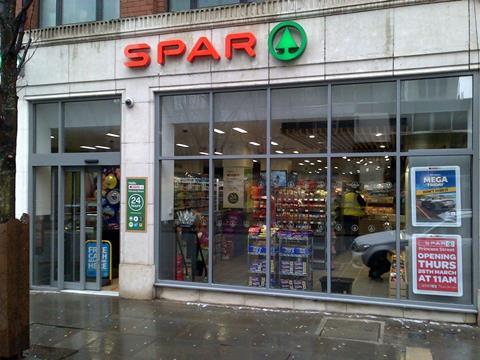 Spar is launching a broadband radio service allowing retailers to broadcast personalised advertising content.

Spar Radio will play pop music, seasonal event themed content and advertising, updated every three weeks to an audience of 11 million shoppers each week.

The radio service will also feature charity updates from the symbol, 'take over shows' in partnership with suppliers, and the option for retailers to personalise content to target their local customers.

Developed with KVH Studios, the radio service requires no installation cost and a dedicated account manager and telephone help desk will be available for queries.

"Spar Radio is a great platform for our retailers to engage their customers and encourage them to spend longer in stores," said Spar head of marketing Philippe Rondepierre.

"With personalised content and advertising, it will also help retailers stand out from their local competition. There is also a great opportunity for suppliers to get involved with Spar Radio, as they can choose from many advertising options to suit their budget, create bespoke adverts for their brand and even take over Spar Radio for the day."

More than 1,200 stores have transferred to the new service so far.