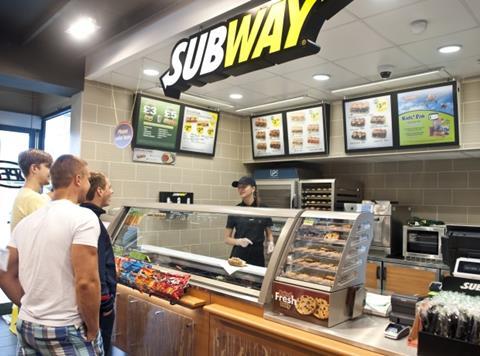 Spar retailer Gillett's is to introduce Subway concessions to two of its stores this Easter, the latest in a string of convenience retailers to do so.

The concessions will go into Gillett's 24-hour store near Plymouth University and its high-street c-store in Bridport, Dorset. Gillett's operates 67 stores in the South West of England.

"They are going to be a great addition to our business," said Gillett's MD Mark Gillett. "Without doubt, Subway will be profitable in addition to being a footfall driver."

Other Spar retailers, including Euro Garages and Blakemore, have also introduced the fast food offer to stores.

Spar MD Debbie Robinson said 91 Spar stores currently had Subways and retailers were seeing the benefits of the sandwich franchise as a sales and footfall driver. Subway currently has a total of 200 concessions in c-stores and forecourts in the UK.

"Convenience is a key focus for the Subway brand, with retailers keen to explore the advantages of increased footfall and sales, and growth opportunities," said Mike Charest, assistant regional director for Spar Europe.