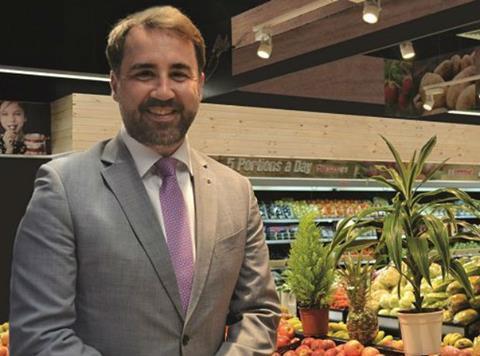 Spar is launching in Greece this year as part of plans to operate the largest chain of independent food retailers in the country.

Spar Hellas plans to develop more than 350 Spar stores nationwide within the next four years, offering up to 1,400 own-label products including many sourced from Greek producers and suppliers.

It is collaborating with Greek supermarket group the Asteras Association to convert its 200-store network to the Spar brand. Spar Hellas is also set to benefit from Asteras' joint co-operation with Mesis, which has more than 500 stores across Greece and a reported €700 million in sales.

Spar Hellas plans to operate 80 stores by the end of 2018, with the first 10 launching by July.

Store expansion will happen through the conversion of existing Asteras and Mesis stores to the Spar brand and through the acquisition of new company-owned stores by Spar Hellas.

Spar International is providing support on store development, own brand ranges, high-end supply chain distribution, staff training and the implementation of locally focused marketing campaigns.

"We are delighted to welcome Spar Hellas to our global network of partners," said Spar International MD Tobias Wasmuht.

"Uniting the shared resources and expertise of Asteras and Mesis under the internationally-recognised Spar brand will benefit all three parties. The Greek retail market is competitive but Spar will act as a dynamic force, bringing quality, fresh produce, value and an excellent retail experience to our customers. I am confident that Spar will create growth opportunities for independent retailers and Greek producers and suppliers, bolstering growth of the Greek economy."

Spar Hellas CEO Fivos Karakitsos added: "Spar is establishing itself in Greece in order to develop the most modern cooperative network of independent retail stores in the country. The combination of Greek retailers' excellent local knowledge and Spar International's best practice and global brand will result in innovative store layouts for the customer, excellent fresh products, a wide range of own-brand products and value for money.

"High-levels of customer service will be delivered through continuous staff training programmes. Spar retailers will build on their traditional roots, creating a strong family-focused business that is unique in the Greek market.

"Spar Hellas in turn consists of a well-regarded team from the areas of sales, marketing, operations and supply chain, which will guarantee the highest level of support for the retail network. Our vision is that Spar will become one of the strongest retail players in the Greek market and we are excited to play our part in strengthening the Greek economy."

Spar International has more than 12,500 stores worldwide and recorded €33.1bn in global retail sales in 2016.